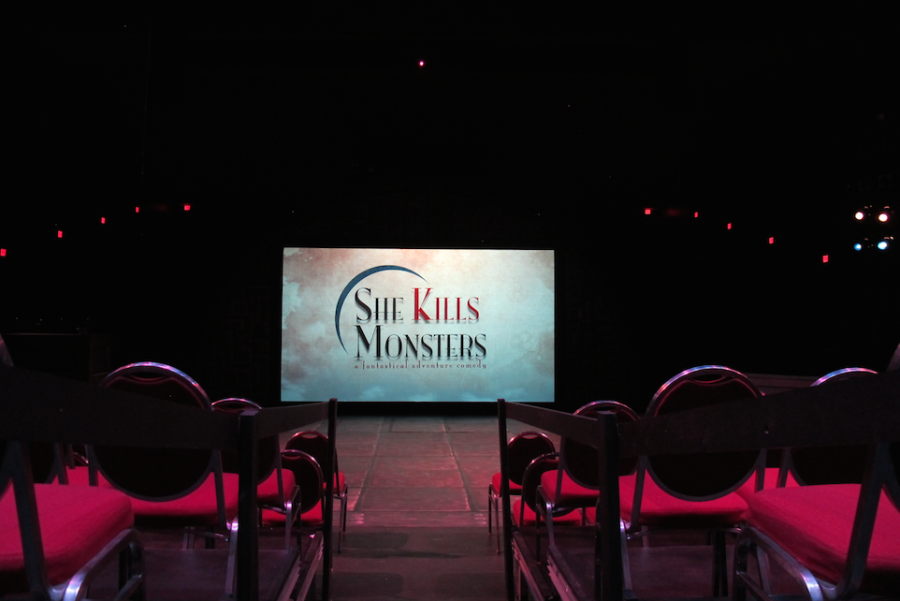 Play Review: She Kills Monsters
This week, Eagan High School is putting on the play 'She Kills Monsters', and I had the opportunity to see it on Thursday. Starring Jenna Herbrand and Rachel Standal, it is one of the most fantastic plays I have ever seen Eagan perform!

'She Kills Monsters' tells the story of Agnes Evans (Standal) discovering the Dungeons and Dragons notebook of her dead sister, Tilly (Herbrand). Desperate for a chance to learn more about the sister she often ignored, Agnes goes to a D&D expert, played by Will Cobbett and asks for him to help her play it. Before she knows it, Agnes is thrust unexpectedly into a world of monsters, sword fighting, dangerous missions and loyal sidekicks, and gets the chance to meet her sister one last time. But this Tilly isn't exactly who she remembers—sure, she's still wearing the armor she played with as a kid, and she's still in love with the magic of a real quest, but the further Agnes goes into the mythical New Landia, the more she begins to realize that she may not have known Tilly very well at all. The additional placement of the audience on the stage also gives viewers an opportunity to feel as if they are living it right next to the Evans sisters.
From the moment the lights go down to the second the actors take their final bows, She Kills Monsters is filled with action to keep you on the edge of your seat, drama you can't tear your eyes away from, and comedy that'll keep you laughing from start to finish. A brilliant tale for the fantasy lover in all of us, 'She Kills Monsters' is a must see. There will be showings on the 9th and 10th at 7 pm and a 2 pm showing on the 10th. Don't miss it!