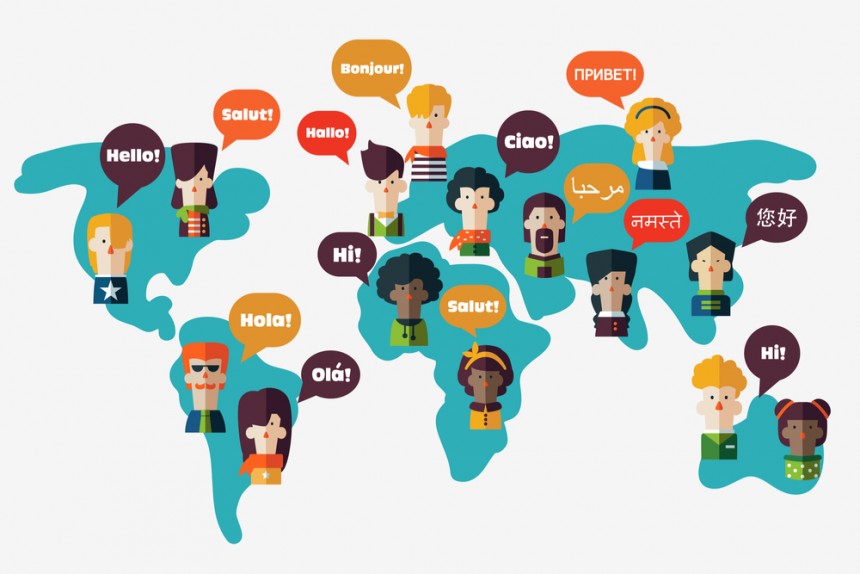 Eagan Welcomes Foreign Exchange Students
September 27, 2017
[slideshow_deploy id='7124′]
Eagan High School has welcomed eight foreign exchange students this school year. Each student's comes from a different country and looking for a unique experience. English immersion is one outstanding challenge for them, but as they spend more time here, they are learning more about the language and the culture.
Ana Ali is a junior from Bahrain. She appreciates the wealth of after school activities and hopes to be a part of girls basketball. She also likes the freedom to pick her own subjects for her schedule, unlike in her own country, where they stay in one class. She comments, "There wasn't a lot of stuff is available in our country, so coming to a different country and a different high school seemed like a great idea to me." However, she is surprised that people don't always respond when you greet them in the hallway.
Sarah Wessling is from Germany and is here for her sophomore year. Already she likes the people, though the lack of hugging is strange to her. She explains, "In Germany, we hug people when we see them." She is also surprised by the young driving age, different from her country's law of seventeen. Her favorite food she's discovered has been walking tacos. This year, she wants to join the lacrosse team and make lasting friends that she will stay in touch with back in her Germany.
Adil Zhumgalbekov came from Kyrgyzstan and is a sophomore this year. He remarks of EHS, "The school is real big." He aims to get involved on the basketball team. Besides the language, a challenge for him is waking up early in the morning. He explains, "In my country we actually wake up at seven or eight." Also culturally odd to him, is people keeping their cats and dogs inside, as they are kept outside in his home country.
Daisy Shan, another sophomore, is from China. One of her goals for the year is to simply make friends. She explains that for her "It's quite difficult to find classrooms" because in her home school students would normally stay in one classroom with the teachers coming to them, instead of the other way around. She also recounts, "I've been to the wrong class for two weeks and no one noticed." She's savored trying some of the food here, including Mexican, which she's never had before.
Pau Munoz Canyelles followed the footsteps of his sister to become an exchange student this year. He is a junior from Mallorca, an island in Spain. He likes the new people and culture he's encountered so far. Canyelles wants to join the ski team and perhaps Spanish club. At Eagan he says, "The classes are the hardest thing because there are some teachers that speak very fast, but actually, they help you a lot if you ask them for help." He is slightly mystified by the quiet atmosphere that can sometimes prevail in classrooms, stating, "In my school everybody's screaming and yelling [before class]—it's different."
Isabelle Franca, a senior from Brazil, appreciates some of the famous Minnesotan characteristics like the lakes and the State Fair. She says that being a foreign exchange student provides "a good time to grow up and to learn." She wants to have a great time here as she explores the culture. In return she hopes to share the culture of Brazil with others. She explains, "I want to make someone want to [be a] foreign exchange student—to encourage them. And also to visit my country."
"
I want to make someone want to [be a] foreign exchange student—to encourage them. And also to visit my country."
— Isabelle Franca
Giovanni Arriciati, a junior from Italy, is here for an experience that can "change your life for one year." So far he's enjoyed paws treats and the size of EHS, but is disappointed with the food here. While he's here, he will end up staying with three different host families, each for three months. He explains that this will allow him to "see more culture [and] different people." He's planning on joining many different co-curricular activities including math team, chess club, the baseball team, and most likely skiing, as he comes from a country with the Alps. 
Elene Svanidze is facing "a new beginning of new life," here from the Republic of Georgia for her senior year. It is challenging for her to be in a different situation, but she notices her experience as a foreign exchange student is leading her to become more independent and self-confident. She especially enjoys her host family in Eagan, who have been welcoming and helpful for her. "It already feels like they are my biological parents and real sisters," she reflects. At EHS, she is planning to join High Schools Against Cancer, French Club, and considering the debate team. She remarks, "I think the world seems much smaller than it seemed like one month ago because I have friends from all over the world."
Welcome to all foreign exchange students!