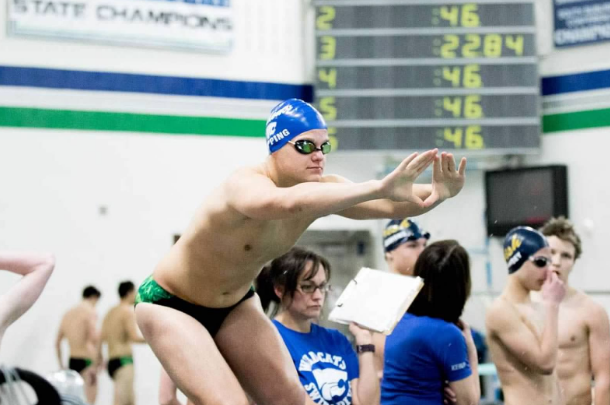 Boys' Swim and Dive
How's the team looking this season?
Jordan Nguyen: "It's a lot more different. We lost a lot of seniors and didn't gain as many freshmen as we hoped. We definitely have a lot more depth this year in swimming and diving."
What are some milestones you hope to achieve?
Jordan Nguyen: "[Win] our second meet against Shakopee. They're our biggest competition, at least they were last year. We haven't lost a meet in four years, so we definitely hope to continue that."
Who are some people to look out for this year?
Jordan Nguyen: "Colin Kehoe and Anders Broman; they're both swimmers."
What sets you apart from other teams in the conference?
Jordan Nguyen: "We're a family. A lot of teams will say they are, but they aren't. We don't really say it, but we know it. In a lot of other teams, the swimmers don't even know the divers, but all our divers know all our swimmers and vice versa, so we're very close."
What is the most anticipated meet of the season?
Jordan Nguyen: "The Shakopee meet for sure."