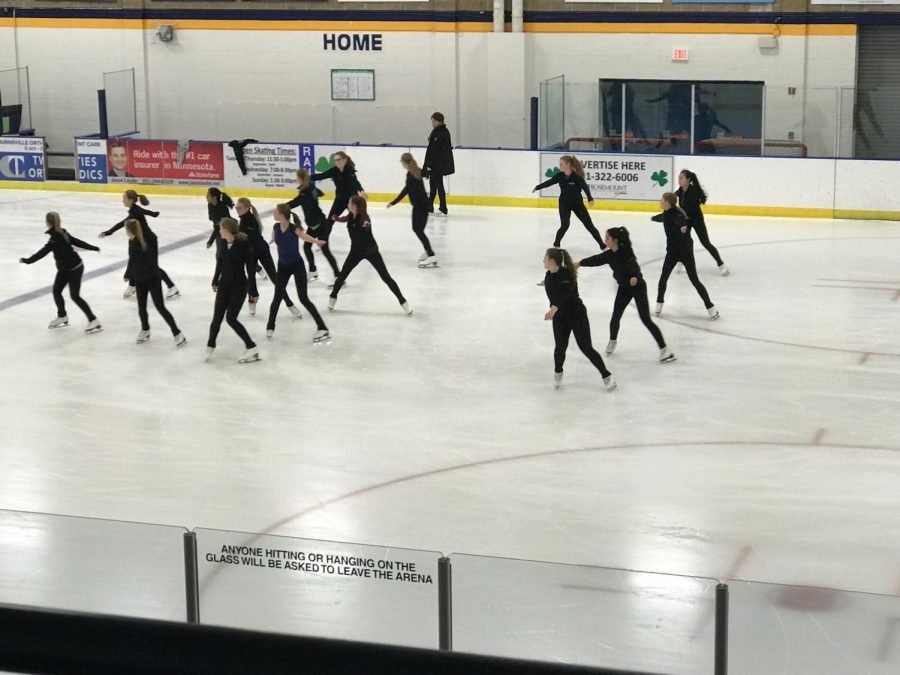 Icettes
How's the team looking this season?  
Jacia Christiansen: "We just got team lists back last Wednesday, but from watching tryouts and [from] skating with a lot of the girls in the past, the team looks strong."
Miranda Sullivan: "[November 13th] is actually the first day of practice but I got to watch all the tryouts and so far, everyone looks really good and everyone's working really hard. I think that this year is going to be better than it was last year, but I say that every year. So, yes, I do think we have a strong team."
What are some milestones you hope to achieve?
Jacia Christiansen: "I hope all of our teams have creative choreography, strong competitions, and progress throughout the season."
Miranda Sullivan: "We go to nationals every year, and this year we're going to Texas, so hopefully we'll get first place in synchro because we've been working hard for the past few years to do better."
Who are some people to look out for? 
Jacia Christiansen:  "[No one]. We skate as a whole."
Miranda Sullivan: "Well, no one really knows who they are because no one comes to watch us skate, but there's this one team that's super competitive. They're from Braemar, if you've ever heard of that, and they're our competitor for the whole season. Every competition at home is with them, and that's our team that we have to look out for."
What sets you apart from other teams?
Jacia Christiansen: "Most teams are year-round. We start in November and end in March, [so] we compete against teams that have a major time advantage over us."
Miranda Sullivan: "I think that, personally, no one really does [figure skating]. It's so unique because how many people in this school do you know that figure skate? Another thing is that it's a district sport that includes the middle schools, so it's all the high schools in the district and the middle schools in the district, so we get to connect with the younger kids, which I think is really awesome."
What's your most anticipated event this season?
Jacia Christiansen: "Nationals in Dallas."
Miranda Sullivan: "Probably nationals, which is in Texas this year. I'm really excited about that because the whole team travels, and we get to compete as a team and individually and cheer each other on."