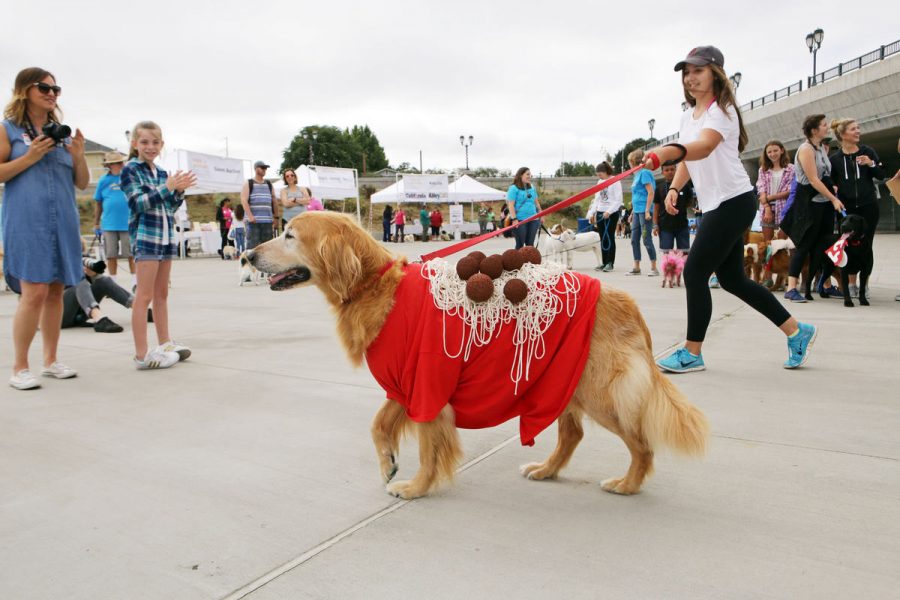 Upcoming Walk For Animals
So far in 2018, we've seen an impressive amount of protests and marches not only around the country but throughout the world. Whether or not you agree with the opinions expressed in these rallies and marches, you can't deny that people have a lot to say and are using their voices to make a difference. On Saturday, May 5th, the Animal Humane Society is holding its largest annual fundraiser, the Walk for Animals, which attracts more than 8,000 people and 3,000 animals to wag, walk, and raise funds for homeless and neglected pets across Minnesota. Anyone is welcome to participate and every dollar raised from the walk helps provide medical treatment, behavior programs, and nurturing care to the nearly 23,000 homeless or abused animals who come into the Animal Humane Society's four Minnesotan shelters each year.
"The Walk for Animals is a great event to go to because you get to see and pet so many dogs, and you know that you are helping animals get a home by fundraising and participating in the walk," advocates Humane Society supporter, Sam Lee.
The Walk for Animals starts at 10 a.m. at the Animal Humane Society's Golden Valley location. Walkers, along with their pets, will make their way through the beautiful Theodore Wirth Park, turn around at Golf Chalet, and head back to the Animal Humane Society's Golden Valley location. The walk is approximately 2.5 miles long, but walkers can turn around at any time. There is a complimentary shuttle service, as well as many activities to enjoy at the walk, such as games, training tips for your dog, face painting, Chip n' Nail Clinic, where you'll find information about grooming your pets, and photo booths to commemorate your experience.
"My favorite part of the Walk for Animals is seeing so many different dogs and being in an environment of people that all share a love for animals. Another fun thing about the Walk for Animals is that before you start, you can go around to a lot of booths, buy food and also get a lot of free things," recalls Lee.
You can make a positive difference by signing up for the walk online at the Animal Humane Society website as well as to get more information or to just make a donation. Come join the Walk for Animals and help save an animal's life.