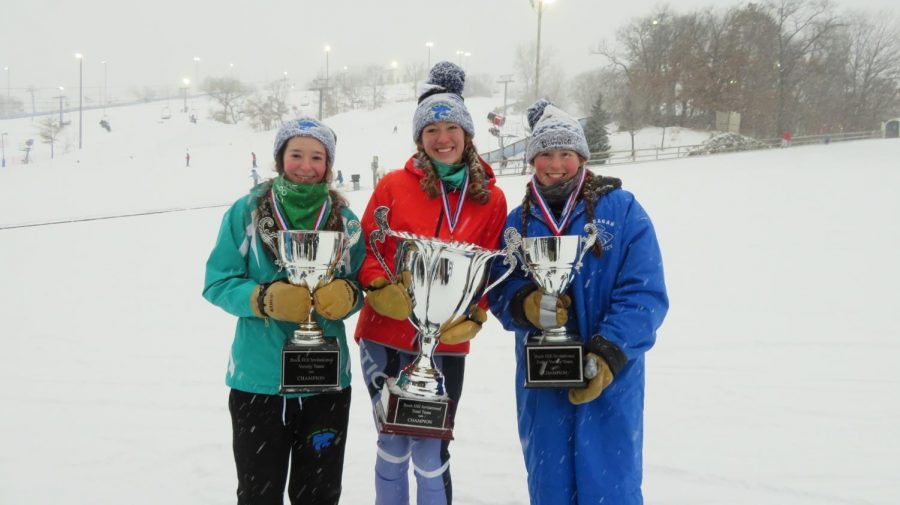 Alpine Skiing
Captains/leaders: Lindsey Arndt, Anna Schnuckle, and Kai Loiseaux-Purcell.
What are your goals for the season?
Anna Schnuckle: "Win the spirit award at the Welch Invite."
Lindsey Arndt: "Do better individually and as a team."
How will this season/team compare to last year's?
Anna Schnuckle: "We lost two really good skiers last year, so our overall team may not be as good, but we also gained a lot of people and a few of them have been racing for a while so that will help."
What is your mentality going into the season?
Kai Loiseaux-Purcell: "Excited and ready."
Who do you think will be your toughest matchup or hardest game/meet?
Anna Schnuckle: "Sections. We are in a section with hard teams."
Kai Loiseaux-Purcell: "Sections, because that's the one that matters the most."