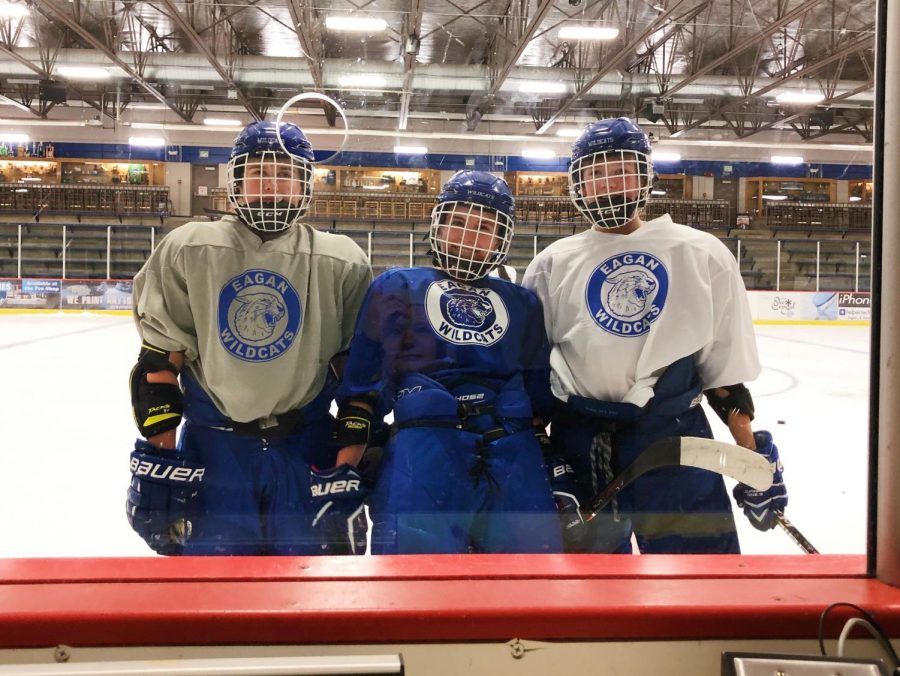 Girls' Hockey
Captains/leaders: Jenna Ruiz, Julia Barger, Savanna McKinnon, and Mallory Stiff.
What are your goals for the season?
Julia Barger: "We also would like to be conference champions."
How will this season/team compare to last year's?
Savanna McKinnon: "It's kind of the same because we have a lot of returning players, but we also have two  new goalies so that's very different."
Julia Barger: "We lost two defense and two forwards."
Jenna Ruiz: "I think everyone kind of stepped up and took on the roles of the people we lost."
What is your mentality going into the season?
Savanna McKinnon: "It's going to be a different season than last year because each year brings new things, so we never know how a team may be this year."
Jenna Ruiz: "We could lose any game, and we can't take any opponent lightly."
Who do you think will be your toughest matchup or hardest game/meet?
Savanna McKinnon: "Honestly, a lot of teams in our conference are pretty good this year."
Julia Barger: "I think Shakopee will be pretty good this year."
Jenna Ruiz: "Shakopee or Farmington."