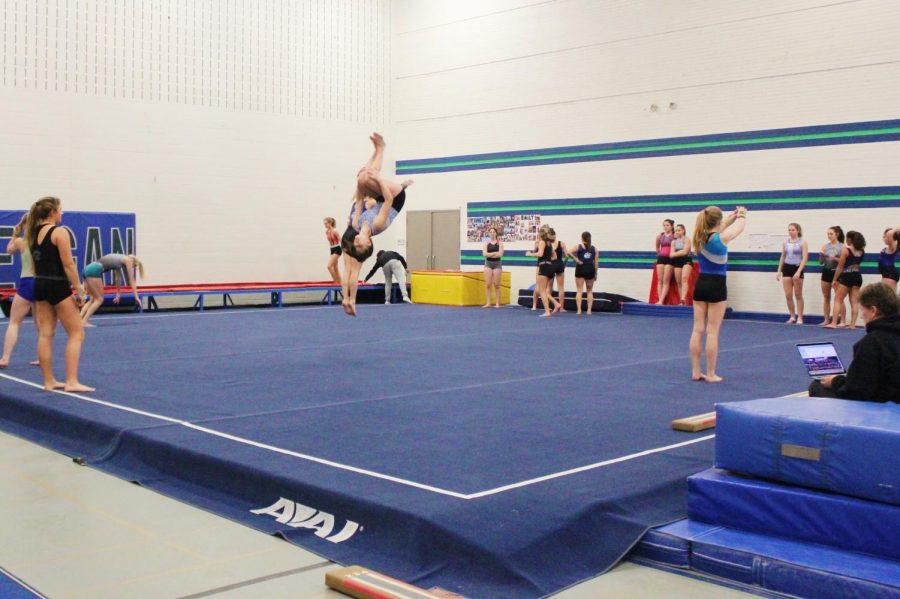 Gymnastics
Captains/leaders: Teagan Ramboldt, Emily McMonagle, Claudia Moses, and Amie Trombley.
What are your goals for the season?
Claudia Moses: "I just want my team as a whole to do really well, so that means everyone gets a little bit better, and then hopefully we can win sections this year. In the past, we have gotten second multiple years in a row."
How will this season/team compare to last year's?
Claudia Moses: "We lost two girls and gained two girls this year, so honestly, it will be pretty similar to last year, but hopefully a little better."
What is your mentality going into the season?
Claudia Moses: "I think going into every season I'm just trying to be positive. It's pretty time consuming, so trying to be positive is very important."
Who do you think will be your toughest matchup or hardest game/meet?
Claudia Moses: "Out toughest matchup will definitely be sections against East Ridge."