Spring Break Staycation Ideas
Spring break is the perfect time to relax and take a break from the stress of school. With a multitude of events coming up in Eagan, there's no time for boredom. Catch up on the latest movies, restaurants, and shows you couldn't see or visit during the school year.
The Twin Cities Auto Show is one of your chances to experience some fun. Over 600 vehicles from over 36 foreign and native brands will be shown, and you even get the opportunity to drive them. The show aims to present new car models and inform visitors about costs, availability, and advancements regarding the cars. For those looking to buy a new car or those simply interested in cars, you're guaranteed to have fun.
Along with the Auto Show, a number of artists will hold concerts, including Andy Grammer, Steve Earle, Eden and so on. Come visit your favorite artists and take a break to enjoy all the great music. Concerts will be held at the Xcel Energy Center and the Cedar Cultural Center throughout March and April.
Also, don't forget to eat out at all your favorite restaurants. Ever since Chick-fil-A's new opening, it's been flooded with customers. And don't forget Punch Pizza, which opened at the end of last year. If you don't want to try anything new, there's always the popular Solos, Chipotle, or Panda Express. If you're looking for something a little fancier, make sure to stop by Perkins for breakfast, Teresa's for lunch, and Noodles & Company for dinner.
Spring break will last from March 24 to April 1. Whether you'll be in the Bahamas or Eagan, make sure to take the chance to enjoy the break.
Leave a Comment
About the Writer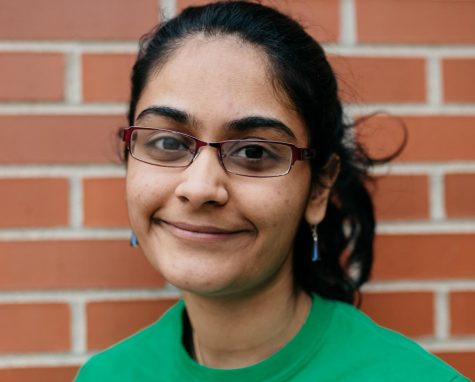 Swati Rampalli, News Writer
In college, senior Swati Rampalli plans to study medicine. Her favorite ice cream flavor is strawberry cheesecake, and her favorite movie is "101 Dalmatians."