Group Halloween costume ideas
[slideshow_deploy id='8958′]
Halloween is creeping just around the corner. Whether you are going out with your family or friends, coordinating costumes for a group can be quite daunting. Regardless of the amount of people that are in your #squad, you are covered with these six creative group costume ideas! An added bonus? Most of these are cost-effective and you can easily DIY them in the comfort of your own home!


Super Mario Bros is a classic video game turned into a classic Halloween costume.
All you will need is a pair of overalls, either a long sleeve red shirt if you are going as Mario, or a long sleeve green shirt if you are going as Luigi, and a red or green hat. You can simply DIY the hat by cutting a white circle out of a piece of paper or fabric, cutting out an M or L of colored paper or fabric, and taping this on to the hat.
The best part is not how quick and easy this costume is, but how customizable and lenient it is. Since not everyone will be outside on Halloween night, you can switch out the long sleeve shirts that will protect you from the chilly temperature, for short sleeve shirts! The long pair of overalls can also be replaced with a short pair.
If you are not a crafty person, do not worry because many stores, such as Target or Amazon, will have it delivered to your house just in time for Halloween.
Get creative!

Monsters Inc is a popular Pixar movie most high schoolers have probably seen growing up (and might even admit to watching as teenagers). Almost everybody has fallen in love with the charming main characters, Mike and Sully.
For Mike, all you will need is to make the eyeball and perky smile out of felt and tape them onto a green t-shirt, then pair the finished look with your favorite pair of black pants. For Sully, just cut out some circles using purple paper, tape it onto a royal blue t-shirt, and complete the outfit with a pair of purple leggings. Their hats can be made by printing out the Monsters Inc logo, cutting it into a circle, and taping it on a toy yellow hazard hat.
You can find the t-shirt version of this costume on Etsy or the pajama version at Kohl's.
Get practicing with your best scary Grr!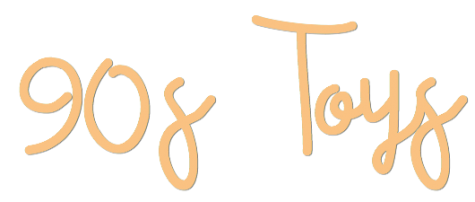 Even if you are not a 90s kid, almost everybody has a faded memory of throwing a Slinky
down the stairs, asking about their fate using an 8-Ball, or playing with a Polly Pocket. These costumes are quick, but cute, ideas that you are your friends could wear on Halloween; a tutorial on StudioDIY gives you the step-by-step instructions on how to make each toy.
Even if you are not trick-or-treating, you can still feel like a kid again.

Though summer is over, you can still reminisce the memories by dressing up as the classic picnic food, hot dogs.
All you will need is a tan color dress or shirt, and some brown, red, and yellow paint. Using the brown paint, paint a cylinder across the dress vertically to represent the hot dog, and using the red and yellow paint, paint a thick line of each color on top of the brown paint, to represent the ketchup and mustard. Finish the look with a pair of khaki-colored pants for an extra layer of protection from the cold. Of course, hot dogs are not the same without the ketchup and mustard. For the ketchup and mustard bottles, just wear either a completely red or yellow outfit, and finish it with either a red or yellow party hat to represent the bottle caps.
An added bonus if you can dress up your dog!


♫ I see London, I see France, I see your underpants♫ This popular rhyme not only brought back a euphoria of childhood memories, but it also inspired this famous-landmarks costume that you and your friends could feel stunning in. You can follow a detailed step-by-step tutorial for each of the landmarks on Brit+Co.
Bring these famous landmarks into your own neighborhoods!

Inspired by famous Renaissance artists, Michelangelo, Raphael, Leonardo, and Donatello from Teenage Ninja Mutant Turtles, are some artistic costume ideas for your friend group!
Since all of the ninja turtles wear the same style of clothing, it is not hard to coordinate these costumes with your friends. All you will need is a green shirt, different colored tutus for each of the turtle (orange for Mikey, red for Raph, blue for Leo, and purple for Don), a piece of fabric that is color-coordinated with your designated turtle to wrap around your head, and a pair of black pants.
If you are feeling more lazy, like Mikey, you can buy these costumes at Party City or from Amazon.
Get out there and save Earth from the Shredder!
Leave a Comment