Freshman Retreat Helps Build a Culture of Respect at Eagan

The Freshman Retreat has been an EHS tradition for 14 years. Former counselor Dawn Meyers brought this idea to the high school in 2003 and it has been a fixture ever since.
Counselor Norah Krohse-Hermon is now a big part of the Freshman Retreat's success. "Truly, we want the students that come to this retreat to come back and implement some of these things in their community," Ms. Krohse said. She says the hope is that students who participate in the retreat will be better able to analyze their own behavior and recognize when they're not respecting themselves or others.  "They realize, 'I'm not being very respectful of others and that's a change I need to make in me, " she said.
Ms. Krohse reports that 95 percent of EHS freshmen attend the Freshman Retreat each year. These students participate in a combination of games, small group time, discussing how they can better respect themselves and others, and a campfire experience where students get a chance to share some of their own thoughts about the retreat. "We always try to convince the ones that won't go and they always regret it because they hear about how much fun it is," Ms. Krohse describes. "It's totally fun."
For the last 10 years, Eagan High School has surveyed students about how they feel about their school, being a Wildcat, and how their school environment is in general. Ms. Krohse says the results have been encouraging. "We have seen those numbers steadily rise, which is totally what you want, right?" Ms. Krohse explains. "You want your students to feel like, 'yeah, I like being an Eagan High School Wildcat and there's people here I connect with.' "
"
Truly, we want the students that come to this retreat to come back and implement some of these things in their community.
— Ms. Norah Krohse-Hermon
The Freshman Retreat is one of several programs at EHS that are designed to help students feel a sense of belonging in the school. Along with LINK and PAWS, it contributes to a feeling of respect at the school. These efforts are especially important for freshmen, Ms. Krohse says. "Freshman year is a huge transition," she explains. "Think about how much changes between middle school and high school both academically but socially."
Ms. Krohse says those efforts are paying off. "I think when we spend time getting our freshmen feeling that they belong here and are part of our community it encourages them to be more active and involved in our school," she said. "And we know kids that are active and are involved in their school are happier."
Leave a Comment
About the Contributor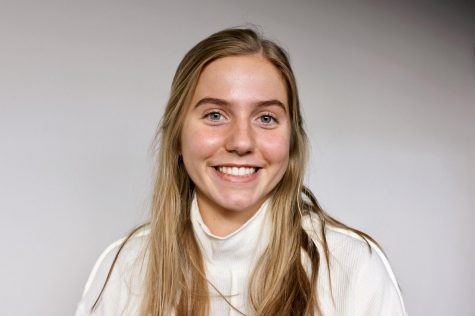 Carson Powell, Co-Editor in Chief
When she's older, senior Carson Powell plans to be a surgeon and explore either Greece or Singapore. Carson once watched fireworks from the top of the...