Artist of the Month: Allison Liedman (11)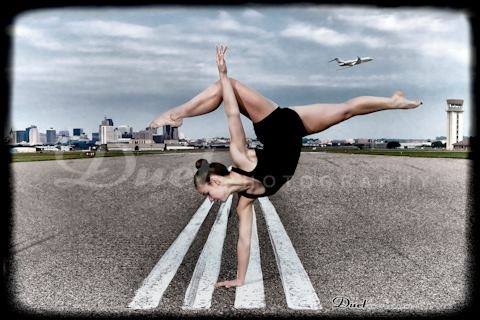 How long have you been dancing?
I started dancing when I was 3 and haven't stopped since.
What are some of your favorite dance moves?
I really like leaps because they are what I am best at. I also really like turning, though I'm not as strong at it. It's amazing to watch people who really excel at it.
What was your favorite performance?
At nationals in Palm Springs, Florida in 2012, I had this super fun, really intense dance called 'Human'. We made it to the championship finals with it. The last time we performed we put absolutely everything we could give into performing. It was a really cool experience.
What makes dance such a unique type of art?
It's both a solo effort and a team effort. When doing a solo, you really get to express yourself however you want. But then you also get to work and 'become one' with a team. It's a cool contrast.
What are some of your favorite memories involving dance?
When I was competing my first solo for the first time, I was backstage and was extremely nervous. My teacher noticed and told my teammates to comfort me and they engulfed me in a giant group hug. It calmed me down and I ended up placing 1st overall!
Do you plan to dance in the future?
Yes! I don't think I want to go into professional dance, but I really want to teach dance and choreograph when I'm older.
What is your favorite style of dance?
I love contemporary and lyrical because they are a really good combination of technique and actual dancing. You are able to express yourself more easily and are able to tell a story through these two styles.
Who inspires you to be a better dancer?
Everyone at competitions! There are so many talented dancers in Minnesota and every time I see someone do something amazing, it pushes me to want to become better at what I'm able to do.