Restaurant Review: Indigo Tea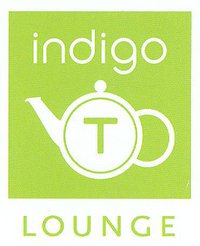 Calm, soothing, and relaxing is how I would describe this unique teahouse. Indigo Tea can be found amidst the hustle and bustle of the city of Burnsville. Off of Highway 13, it's a little harder to find than your nearby Cub, but Indigo Tea is certainly one of a kind.
Indigo Tea has the calming atmosphere that allows you to study, relax, or just talk among friends. "Seating includes a "European" section with wood chairs and tables, and an "Asian" section with tatami rice mats and pillows," according to Indigo Tea's website. Reminding me of a coffee shop, they serve a variety of teas focusing mainly on green and jasmine tea. They also make smoothies and have treats such as coffee cake and scones. They sell an array of tea accessories and gifts, such as teacups, teakettles, and coffee cups. They have a variety of teas from around the world to buy and make at home.
Being a monthly customer with Lizzie Sandstrom, we have had the opportunity to try many different kinds of tea. My personal favorite is blueberry green tea with tapioca pearls. Asking Lizzie about her experience, she stated that she likes "to go to study because it's peaceful and I can go talk with friends. The atmosphere is nice." She also said that her favorite drink is "black milk tea with almond and tapioca pearls".
Whether you go to study or talk with friends, or just to try some of their worldly flavored teas, Indigo Tea is a teahouse to check out soon.