Criminal Charges Hit Zest Bar & Grill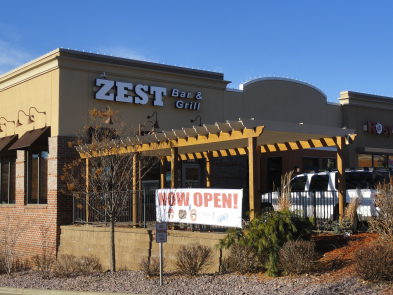 Erin Burns, Features Writer
March 19, 2014|473 Views
You may have noticed the vacancy in the strip mall on the corner of Highway 3 and Diffley. The place once belonged to Zest Bar and Grill, serving contemporary American food since it opened in 2011. The closed doors and the for sale signs in the window were not only due to lack of funds, but also the accusation of felony charges. Alejandro Luebbert, owner of Zest, is being charged for attempted theft by false representation. This conviction could result in a fine up to ten-thousand dollars and/or serving for five years behind bars.
Luebbert had relocated his business to Eagan and asked for financial aid from a Dakota County agency. The agency helps with expenses from business relocations. He submitted an invoice to the agency for $2,651.34, to pay for the costs of a video surveillance system. It was later discovered that the system had never been installed. When confronted by police, Luebbert admitted that the claim had been filed and he planned to find another company to install for a lower price. He explained that he was in a lot of debt, due to the relocation and many of his previous claims had not been denied by the county.
Alejandro Luebbert is scheduled to have an omnibus hearing to determine the admissibility of evidence on April 7, 2014.
While felony changes were holding Zest back from maintaining a good business, another restaurant jumped at the opportunity. Now on that corner sits Saga Bar and Grill. Opening on February 28, 2014, this new restaurant has the motivation and fun atmosphere that Eagan needed to replace Zest. The restaurant was started by two good friends, Pierre Audet and Randy Cooper. Audet won the money for the restaurant from the TV game show, "Who Wants to be A Millionaire". Randy Cooper is well known in Eagan for also owning Coopers Bar on Highway 3. Being open for less than a month, Saga has already received great reviews for their American food and environment. With the success of these two owners behind it, we can only expect it to be a great addition to our community.