What is… School Space Media?
​    Do you ever want to get paid to watch basketball, football, soccer, or lacrosse games instead of having to pay for them? Well, you know those bright signs that display advertisements during the games? High school students, like yourself, get paid to set up those signs, sit back and watch the games, and then, at the end, take them down. They work for School Space Media.
​ School Space Media is an advertisement company. The LED boards are set up at games around the twin cities, at schools such as Eastview, Burnsville, Rosemount, Jefferson, and, of course, Eagan High School. Each school's boards will play specific advertisements that have been paid for by local and national companies. Now you would think all the money made from the advertisements would go straight to the company itself, but you would be wrong to think that. In fact, a lot of the money goes directly into the schools where the boards are. This system is set up so that everybody wins; The advertisers get exposer, School Space Media makes a profit, and the high schools get more funds.
​ But none of this is possible without the high school (and some college) students that work with the company as "Event Workers." Their job is to get the boards out of their boxes and to arrange everything so that it runs smoothly throughout the games and matches. Then when the score is final, they pack the boards back up and go home.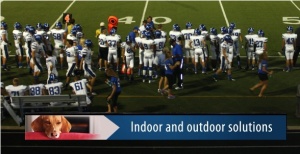 ​        If you're looking for a job and this sounds like something you would like to do contact me at, [email protected], and I will direct you towards the hiring manager.