Word in the Halls: #whereiswally?
Aisha Tahir, Features Writer
September 30, 2014|110 Views
Wally the Wildcat has been conspicuously missing so far this year. We asked "Where you do think Wally is?"
"He's hiding in the lunchroom."
– Matt Chipman (9th)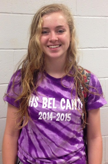 "Off somewhere with Mrs. Wally."
– Rachel Standal (10th)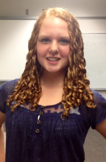 "Getting his claws done."
– Miranda Engel (11th)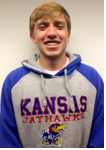 "Hibernating."
– Daniel Stahlhut (11th)

"Getting ready for the Pink Out."
– Katie Rhone (12th)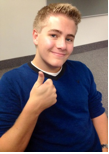 "At mascot college."
– Charlie Seidel (12th)
About the Writer
Aisha Tahir, Editor-in-Chief
Aisha is a senior, but she will never be too old for the Harry Potter books. She can speak four languages. Aisha once got a ring stuck on her finger and...