School Safety and Security
What are We Doing to Ensure Our School's Safety and Security?
Many of us may have heard about the recent safety issue that took place at Rosemount High School a few weeks ago. The event got many of us wondering about the security circumstances at our school, and how they will continue to evolve.
Eagan High School has established a number of safety and security measures from the day-to-day door duty to emergency plans students don't even know exist. The administration has done, and continues to do, everything it possibly can to ensure the safety of every student.
Officer Joe Marshall is just one of the many safety resources we have at Eagan. "There are so many different things that I do. I make sure the building is secure. I attend safety team meetings district-wide to discuss how to make the building secure in terms of doors and entrances. Our goal is to make public buildings, like schools, harder targets, so it's harder for someone to get inside should they want to do any harm," he said. Some of the measures taken to secure doors and entrances include constant video recording around the school, keeping all doors, with the exception of the East and West doors, locked, and teacher "door duty" during all hours of the school day. Teachers are also roaming hallways while classes are in session and after school keeping an eye on what's going on inside the building. Outside the building, Office Marshall drives around the school patrolling the roads and parking lots too. In addition to these existing procedures, Eagan introduced some new systems this year to make our school a bit safer. "This year we are increasing our examination of the parking lot, making better use of our active security cameras, and issuing a new badge system for substitutes and volunteers so we have a better idea of whose in our building and when they are in the building," said Director of Campus Security, Mr. Chris Mcdonald. With the introduction of these security measures this year, the administration is already thinking about safety improvements for the future.
"
"We are doing everything we possibly can with the resources we have.""
— Officer Joe Marshall
The district is planning on furthering the safety of our high schools by testing a new security system at Apple Valley High School. "Last year the high school bought a printing device which requires adults who come in through door to provide their driving license. The machine records the driving license and prints a badge with your picture, name, and where you are headed in the building. It also requires that you turn the badge back in to determine whether or not you ever left the building," stated Principal Dr. Polly Reikowski. Another safety measure being considered for high schools in the district is the establishment of a front drop-off desk monitored by security personnel. "If a parent is coming in with gym shoes, they can just leave them right there instead of having to come into the building," stated Dr. Reikowski. According to Mr. Mcdonald, the district is also looking to enhance the internal security of the building by getting newer and better cameras. Eagan High School is open to adopting all these measures, provided that it receives sufficient funding. "We are doing everything we possibly can with the resources we have, and there is a lot we can do for zero dollars, but thinking about what we can do in the future to make our schools safer, we're talking about a lot of money. Some of the security updates the district wants to do in all our schools are upwards of a million dollars.," stated Officer Marshall. In fact, the district is considering asking voters for a levy for security updates in our schools. If approved, that money could significantly contribute towards making our schools safer. Officer Marshall said, "It's an evolving process and it's going to take time and money."
As far as keeping the school secure from the inside, it really is a group effort. According to Officer Marshall, Eagan High School, combined with Dakota Hills Middle School, has a total of 54 entrances. "That's a lot of openings and a lot of places to keep secure," he said. There are teachers monitoring the East and West doors, but the other 52 doors around the school are left unattended. "The lack of security is kids opening doors all over the place letting them in. They assume that, oh he's stuck, open the door. I've got all those doors locked from the outside. All of them. The building is going to be as secure as the kids and teachers want it to be. I can only make it secure at two places," stated Dr. Reikowski. "We have to know that kids are going to do what they're teachers tell them to do in an emergency. These very wise people are going to take care of the kids and the kids are going to do what they're told to. As long as I know that, I know that we can be safe."
If students encounter any safety or security issue that they want reported, www.report-it.com is a service they can access through the Eagan High School website in order to provide information anonymously. "The message is sent to eight of us here and we immediately start working on it," stated Dr. Reikowski. "It's a great resource, and students should use it."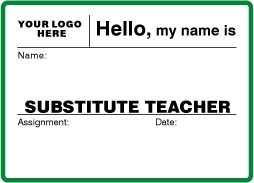 Regarding the lockdown at Rosemount High School, there was no direct threat and the situation was handled very well by teachers and security personnel. "A parent found some suspicious stuff at home and out of an abundance of caution let the school and police know. All they did was get ahold of the student, interview her, and take a look around. There was no uproar of things and the situation was handled very well. There was never any direct threat to the school," stated Officer Marshall.
"The police department told us that they believed the district and school handled the situation very well, and I love to hear that as a principal," said Dr. Reikowski. "I love to hear that we did everything right."