Nobel Peace Prize Winners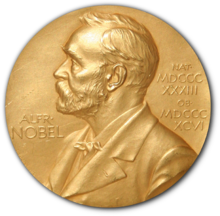 Every year, the Nobel Prizes are awarded to extraordinary people that have excelled in their field: Physics, Chemistry, Physiology or Medicine, Literature, and Peace. It is an award that most people could only dream of. Yet, it seems like the winners of the prizes each year is unknown to the common person.
The Nobel Prize in Physics this year was presented to Isamu Akasaki, Hiroshi Amano, and Shuji Nakamura "for the invention of efficient blue light-emitting diodes [LED] which has enabled bright and energy saving white light sources" (Nobel Prize 2014). For his work Akasaki was also given the Kyoto Prize in Advanced Technology in 2009 and the IEEE Edison Medal in 2011.
In Chemistry the Nobel Prize was awarded to Eric Betzig, Stefan W. Hell, and William E. Moerner "for the development of super-resolved fluorescence microscopy." It is meant to become an extensively used tool for the of cells and tissues.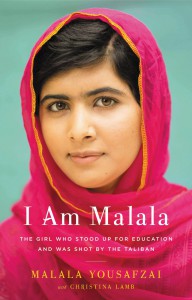 ​John O'Keefe, May-Britt Moser, and Edvard I. Moser won the Nobel Prize in Physiology/Medicine "for their discoveries of cells that constitute a positioning system in the brains." We have an "inner GPS" in the brain, and that makes it possible to place and position ourselves.
​ In Literature the Nobel Prize went to Patrick Modiano "for the art of memory with which he has evoked the most ungraspable human destinies and uncover the life-world of the occupation." For his work he will receive about $1.1 million.
​And last but certainly not least, Kailash Satyarthi and Malala Yousafzai won the Nobel Peace Prize "for their struggles against the suppression of children and young people and for the right of all children to education." Satyarthi, an Indian child right activist, found the Bachpan Bachao Aldolan (​Save the Childhood Movement) and has protected the rights of countless children in many different countries. Yousafzai, a Pakistani activist for female education, became the youngest Nobel Prize recipient ever at age 17. She has fought against the local Taliban in her area that, at the time, had banned girls from attending school. After being shot point-blank in the head by a soldier, and survived, she crusaded to build bridges for girls all over the world. She also has had a book published; ​I Am Malala, which is a a highly recommended book.
Each of the recipients has worked extensively to achieve what they have. Along with each of the prizes they have earned a large sum of money to further their research/cause. They are changing our world for the better.