#OscarsSoWhite- More Than Just A Hashtag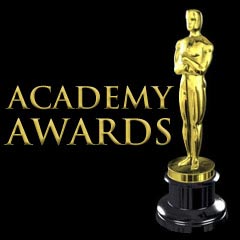 As another year of remarkable movies and fantastic productions goes by, so does another year of 20 Oscar nominations without a single person of color. The Hollywood awards ceremony has yet again failed to recognize minority talent. This unfortunate, yet unsurprising, act has prompted the return of #OscarsSoWhite, as the Twittersphere voiced its outrage online. Numerous celebrities have also taken a stand against this cringe-worthy event, some by making the decision to boycott the event. Among those not attending the awards ceremony are Jada Pinkett Smith, Spike Lee, and Will Smith. Other celebrities who have said they were in support of the boycott, even though they themselves would not be participating, including Mark Ruffalo, Tyrese Gibson and Snoop Dogg. However, this lack of diversity in one of Hollywood's biggest awards shows serves as much more than just an injustice against race. It is a reminder that there are still enormous and complex obstacles for people of color in Hollywood. A strange problem, as, as of 2014, the U.S. became a majority-minority country. Which just goes to show, that these issues should've been resolved long before 2016.
This is not the first year where all 20 nominations for the Oscars have been without people of color. In fact, the 2015 nominations were the exact same way. This leads one to wonder: why haven't we learned from our past mistakes? Why haven't we diversified the Oscars yet? But truth be told, the Oscars are only a small part of a bigger picture. Director Spike Lee wrote in an Instagram post: "The Academy Awards is not where the 'real battle' is. It's in the executive office of the Hollywood studios and TV and cable networks."
And he's right. Minorities are continuously underrepresented in studio and network decisions. According to a 2015 report by UCLA's Ralph J. Bunche Center for African American Studies, an overwhelming 94% of film CEOs and/or chairs, and 96% of television CEOs and/or chairs, were white studio executives. So maybe it's no surprise that the Oscars face the exact same problem of underrepresentation of minorities in positions of power. 94% of Academy voters who choose Oscar nominees are white, according to a 2012 Los Angeles Times study. And it's no mistake that as a result, we have had 99% white Best Director winners, 99% white Best Actress winners, and 91% Best Actor winners from 1927 to 2012. This goes to show that these statistics are unfortunately true because the people in positions of power often subconsciously disenfranchise minority representation.
But make no mistake, the Oscars still do matter. The Oscars are the ultimate symbol of artistic achievement when it comes to film. Its racial exclusion only drives forward the cycle that discourages minority actors and filmmakers. It sends the message to aspiring minority talent that their time and effort is not welcome, and certainly will not be recognized.
Fortunately, Academy President Cheryl Boone Isaacs is trying to resolve the problem. She claims "The Academy is taking dramatic steps to alter the makeup of our membership… to bring about much-needed diversity in our 2016 class and beyond". In a statement later released by the Academy, they claimed that their goal is to double "the number of women and diverse members of the Academy by 2020". Whether or not the new measures will actually bring about real change is still unknown, but hopefully more people of color will be nominated and have better odds at winning, stymying another year of #OscarsSoWhite.
However, even if these changes bring back successful results in diversifying the Academy, it will still only be one small victory in a complex web of Hollywood institutions. Film schools, festivals, studios, theaters, and auditions are all still blatantly unfair to minorities. It's unfortunate that it takes changing demographics to provide enough social pressure to recognize the injustice present in centuries-old institutions like the Oscars. But if collective action can reform the largest and most prestigious artistic phenomenon to finally give all artists a fair shot, what can't it do?