Junior Allie Maas Releases an EP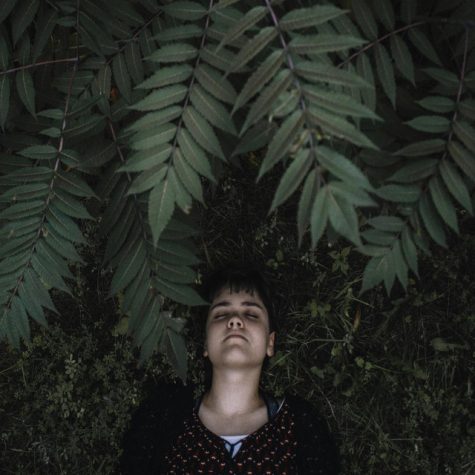 Fans of alternative music, upcoming artists, and hometown talent will be happy to learn that Eagan's own junior Allie Maas recently released a debut EP. Maas gained quite a bit of attention when she released her first single, "Insaniam," last month. After positive reviews she released her full EP Peace of Mind on April 25th. The single and EP were released through the District 196 student-run record label Overtone Audio Productions.
Maas states that she is very thankful for the opportunity and has loved getting to work with Emily Pauly, the senior at SES who created the record label. "She was looking for new voices, and I sent her some of my audio files, and the rest just fell into place."
Maas has been learning and practicing music since she was around 6 years old, when her parents let her use a lot of musical equipment. It wasn't until she was about 11 or 12 when she truly discovered her passion for music and started using it as an outlet to express herself. Since then she's been writing, performing, and gaining more attention in the music realm. If you're looking to get into music yourself, Allie has one piece of advice; "Know that you can achieve whatever you hope to, because everyone has talent. And always stay authentic and true to yourself."
Maas wants her music to be accessible to just about everyone. She states, "Many of my songs draw from my life experiences and take more than one listen to truly understand."
You can find Allie Maas's music on her label's website, Soundcloud, Spotify, Apple Music, and even Amazon Music. She will also be performing a gig at the The Garage in Burnsville on August 5 of this year.