St. Patrick's Day PAWS Treats
St. Patrick's Day is on Saturday, and even though it may not be the most celebrated holiday in Eagan, themed PAWS treats are always tons of fun. Whether you believe in leprechauns or not, these three delicious green treats are sure to leave you (and your PAWS class) feeling lucky.
1. Green "Beer" Floats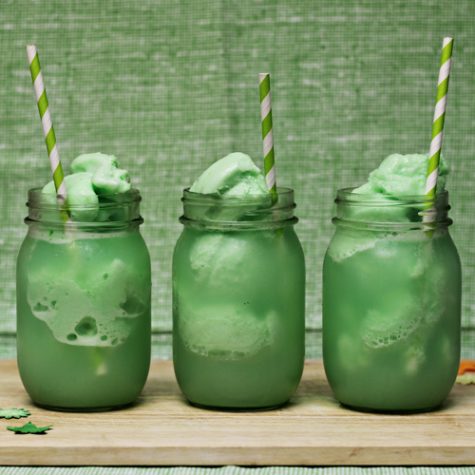 A twist on the classic Irish drink, these floats are sure to make a statement, and taste amazing! There are a couple ways to can make this non-alcoholic green drink, but they both involve a little DIY on your part. For the first variety, you'll need any clear carbonated drink, such as Sprite, and some green food coloring. All you'll have to do is add a few drops of the coloring in and shake it up, but take precautions as to be sure to not let it explode when you open it again. The second variation results in a mock Shamrock Shake flavor. Take any carbonated water, some green food dye, and peppermint extract, shake it all up and voila! Keep in mind that peppermint extract can be extremely overpowering, so don't add too much or the floats will taste like chewing gum. Now just add some ice cream — sub in lime sherbet if using the Sprite method — and you have your delicious treats.
2. Shamrock Cookies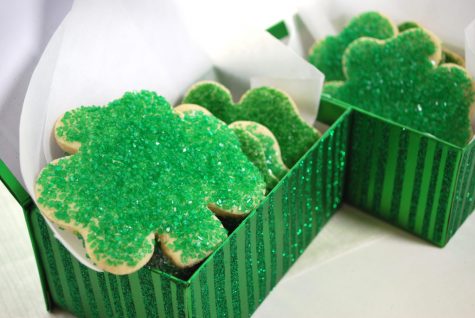 Some could argue that cookies are overused for PAWS treats, but they're easy and delicious, so what's not to love? At some stores you'll be able to find four-leaf clover shaped cookie cutters or even pre-made cookies, but if not, tons of green decor should get the St. Patty's idea across. For this one all you'll need to bring in are sugar cookies, green frosting, and a plethora of green sprinkles and other decorations.
3. Oreo Four-Leaf Clovers
This one might get a little messy, but nonetheless, will taste amazing. You'll need Oreos, of course, green frosting, and green sprinkles. Some people might just opt to dip the Oreos in frosting or eat the Oreos by themselves. However, if you want to make them even more adorable and St. Patrick's inspired, place four Oreos in a typical four-leaf clover formation and cover them with green frosting and sprinkles. Warning: this may be difficult, but it'll be worth it. Add a stem made of frosting for a final touch and there you go!
PAWS treats often turn into last minute Cub runs for cookies or donuts, and while there's nothing wrong with having a donut at 9:00 am, jazzing it up a bit every once in a while can be loads of fun, and your PAWS class will definitely thank you!