To Kill a Mockingbird: Why Do We Read It?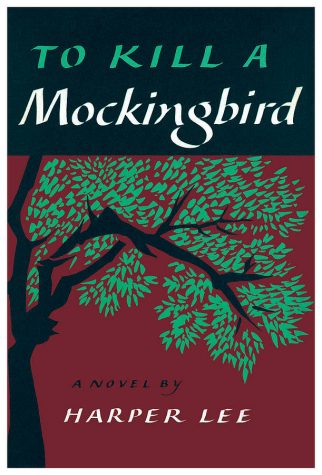 It's no secret that Harper Lee's To Kill a Mockingbird discusses some pretty controversial topics. With this in mind, some schools around the U.S. have made the decision to ban the book from school reading lists. Despite this, Eagan High School freshmen continue to read the book year in and year out, raising the question — why do we read it?
To Kill a Mockingbird follows the story of Scout, a little girl from Maycomb, Alabama living with her older brother, Jem, and their father, Atticus. The book takes place in the 1930's, during the Great Depression, and highlights the effects of racism in Scout's community. This means that the book uses controversial language, and that's the reason more and more schools are taking it off their school library bookshelves.
EHS freshmen are currently reading the novel, and this same conversation is being had from classroom to classroom. "The students seem to understand that it's about documenting a period of time, a mentality, an attitude, an unfortunate human tendency, so I do think that having those conversations is a good setup for everybody to come to a common ground about why we're reading this book and what purpose it serves," EHS English teacher Ms. Terhark explains.
The book takes place over 80 years ago, but the problems it brings up are still very real. "I think the students at Eagan High School understand the importance of a novel that tells not just a fictional story, but a very real story of our history, that it is in fact a literal documentation of what kind of pain the people we are around every day had to go through and are still facing, quite frankly," Terhark describes. To Kill a Mockingbird brings up many interesting parallels to today, and freshmen are faced with the reality of what happens all around.
To Kill a Mockingbird portrays a strong message that all people are created equal but not treated equally. Scout and Jem mature throughout the three years the novel takes place in and learn many valuable lessons from their father and the people around them, lessons that people are still learning today. "If we as educators take the time and responsibility to make sure our students understand why we are presenting to them a book that uses such scathing language, they'll be with us and see the important message that the book is sending," Terark adds. "[Harper Lee] is trying to show how it is horrible and how it is hurtful with all of these very real, timeless lessons."
Nearly 60 years after the book was written, Lee's 'controversial' lessons are increasingly relevant and true to society today — and that is why we read it.