Covid Thanksgiving Safety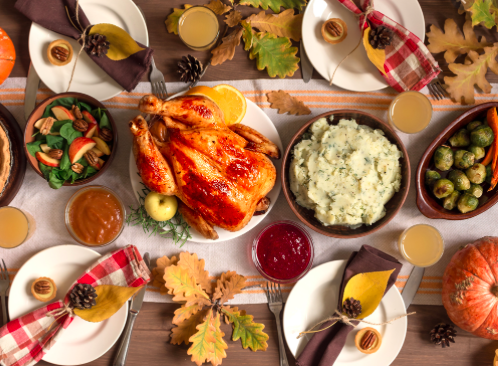 COVID-19 cases are at an all-time high with 377 new cases in Dakota county just on November 13th, according to the Minnesota Department of Health. Governor Tim Walz stated; "I have to be candid in Minnesota – we are in the midst of a significant surge in coronavirus cases." On Monday the 9th, Governor Walz placed many new restrictions in MN, such as a 10 person limit on indoor and outdoor gatherings with a max of three households, and a maximum of 50% capacity in bars and restaurants, up to 150 people. Now, those restrictions have become even more limiting, with indoor dining closed and a request to not gather with anyone outside of your household put in place. Scientists and doctors across the country believe that we are on the brink of the worst outbreak of Coronavirus yet with the holiday and flu season upon us. The best gift you can give this holiday season is the gift of protecting other people from the dangerous disease. So how do we decrease our risk during a time of family and togetherness?
To have a safe and fun Thanksgiving (if you celebrate it) there are a few precautions that you should follow. Limit your travel and visiting of other people in person. The best way to do this is by meeting with family and friends virtually. Zoom, Google Meets, and FaceTime are all great options. Cook up a meal, set up decorations, and talk to your family virtually for a safe way to celebrate. If for some reason you have to see family in person, keep it small, stay outdoors, be distant, and get tested before (if possible).
For those who celebrate the various holidays during these colder months, it can be disappointing to not see family members, especially if you only see them on these special occasions. Just remember, when you do your part to stop the spread things will get better, and hopefully, by next year we will be able to celebrate the holidays with our friends and family gathered near. Let's make this holiday season amazing- pandemic style!