Students take on the Met Gala's fashion
Fashion's biggest night of the year, The Met Gala, has come and gone. Held in the Metropolitan Museum of Art, the Met gala gathers all the celebrities and famous fashion designers for a night dedicated to fashion and costumes. The gala signifies the launch of the Costume Institutes' new exhibit. The public only gets to see the red carpet, but everything that goes on in the actual museum is a secret to us. Some say it's a prom for A list celebrities, others suspect a potential Illuminati gathering… the world may never know.
Due to the cancellation of the Met Gala in 2020, the event normally held in May, was held on September 13th in dedication to the lost 2020 gala. With a shortened guest list and a vaccination requirement, precautions were set for the event. Each gala has a theme for designers to follow for their outfits and the theme for the 2020 Met Gala was a tribute to American Fashion. According to Vogue, the title for this year's Met Gala was " In America: A Lexicon of Fashion."
I caught up with some Eagan students to tell me their opinions on the outfits of fashion's biggest night.
Best Dressed
Kendall Jenner- Teagan Gulbranson.
"I thought her outfit was very elegant."

Billie Eilish- Caleb Daniels.
" I thought it was really nice, and I liked how she didn't want fur to be used on her dress. I also liked how it was a tribute to Marilyn Monroe."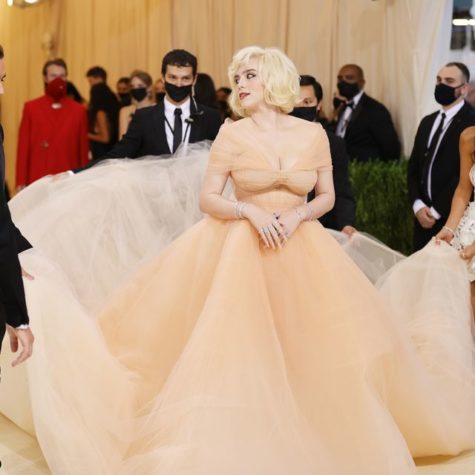 Emma Chamberlain- Claire Kindseth.
" I loved the color and style of her outfit."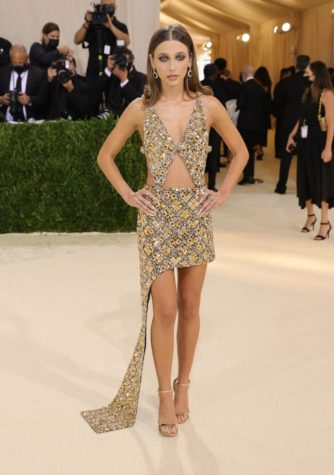 Barbie Ferreira- Avery Barthel.
"Her dress included kind of a 20s flapper vibe but was also very classy and included modern elements."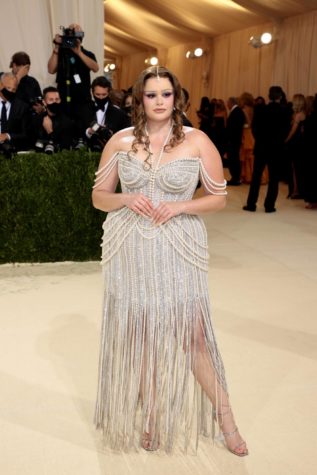 Most on theme:
Lupita Nyong'o- Avery Barthel.
"I loved her look with the jean dress.. jeans are such a staple of American culture."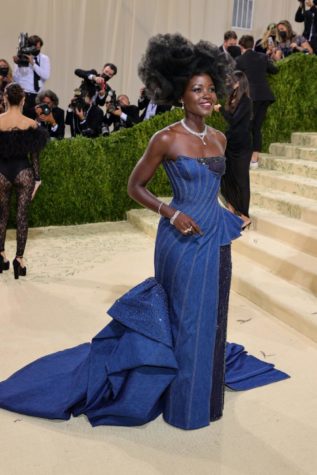 Kim Kardashian- Linh Vo.
"I feel like a lot of people hated on it but she is the embodiment of American fashion. I thought it fit the theme very well."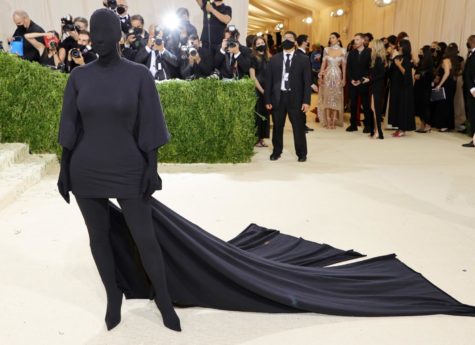 An outfit you would wear:
Jack Harlow- Caleb Daniels:
"I already own a lot of the stuff he wore, and I felt like it was a cool outfit."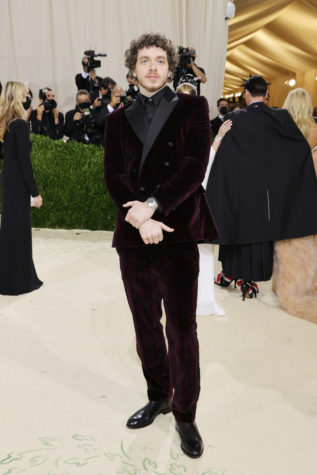 Jennifer Lopez- Avery Barthel.
"I would want to do something wild West because I think that is such a big part of American history and kind of America's image to the rest of the world."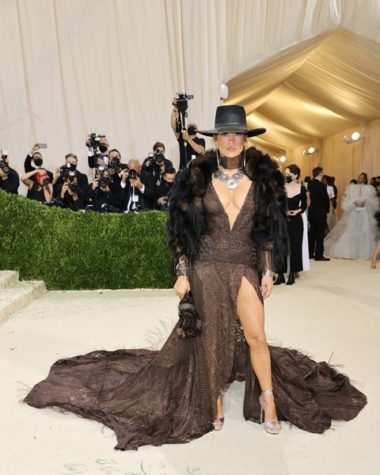 Emma Chamberlain- Emily Farrell.
"I think her dress was so elegant and iconic and such a big power move."
Yara Shahidi- Abiha Kashif.
"I loved this one because it was just really elegant and on theme. It had Marilyn Monroe vibes, I liked it a lot."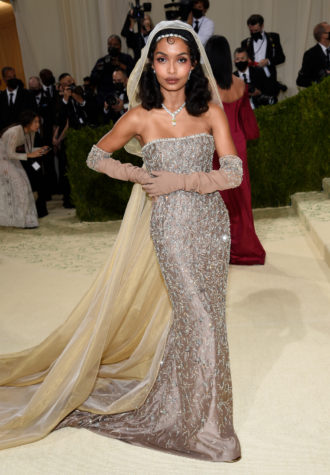 Least on theme:
Camila Cabello and Shawn Mendes- Linh Vo.
"It looks like they just showed up to a high school prom."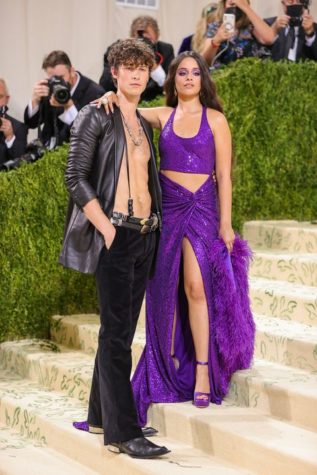 Rihanna and A$AP Rocky- Abiha Kashif.
"It felt really confusing and detached from the theme. Also, it looks like a massive blanket!"