Haunted Places to Visit in Minnesota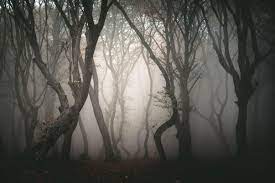 As Halloween quickly approaches, a suspenseful chill fills the air in Minnesota.  People in Minnesota are known to enjoy scary attractions, such as haunted hayrides, Valleyscare, and many more. However, if these fun events aren't spooky enough for you, there are many haunted places in Minnesota to visit.  If you are interested in a more eerie way to spend your Halloween, here are a few haunted places that you should visit in Minnesota.
1. Mounds Theater, St. Paul-  This 99 year old theater is rumored to be haunted by three ghosts; a girl who bounces a ball, a cursed old man in the projection booth, and an usher who walks up and down the seat aisles looking for his lost love.  Ghost tours are held here every October.
2. Duluth Haunted Ship, Duluth-  In October, tourists in Duluth visit this haunted ship and explore it in the dead of night.  A few paranormal research groups have scrutinized the ship, and while some don't find any unusual activity, some have seen shadows or listened to footsteps.  
3. Greenwood Cemetery, near Rice Lake Road- This is a cemetery that was formed in 1891.  This cemetery doesn't have many markers left, as many of the graves were marked with wooden crosses in the late 1800s and early 1900s.  It is recommended that visitors come during daytime hours if they are interested in the historical information, however, if you want a more mysterious experience, visit at night.  
Information Source: Explore Minnesota