Eagan AM Wins Awards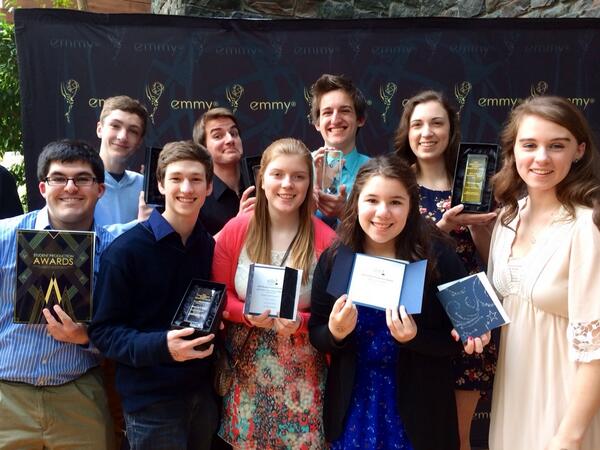 On March 30th, Eagan High School's very own newscast, Eagan AM, won four Upper Midwest Regional Production awards (nicknamed the Emmys) out of the nine they were nominated for.
The award ceremony is said to recognize excellence in media production for high School students within the Upper Midwest region. This means our newscasters were up against  schools from  Minnesota, North Dakota, South Dakota, Iowa and western Wisconsin.
The four awards the Eagan AM members were honored with included "Best Graphics," "Best Newscast" for the Halloween special, "Best Light Story" for Pearson's candy factory, and "Best Hard News" for the story on teen pregnancy featuring former EHS student Brooke Bauman.
When the Eagan AM crew found out about their multiple wins they were ecstatic. "It was just a team effort," explains Junior Kayla Sauve, first time member of the crew. "We were really excited because in past years we've only won two in total."
Another junior and first year crew-member, Sydney Zatz, describes the teams success, "We worked really hard and we submitted quite a few [entries]." This year's wins alone doubled their total number of Emmys since the first airing of Eagan AM, achieving much higher than the team's original expectations. "We beat Eastview, that's for sure," Zatz laughs.
Mr. Saxton, who runs the newscast at Eagan High School, has definitely outdone himself, and students at EHS hope to see that trend continue for many years to come.