Spring Break 2014: New York and The Galapagos Islands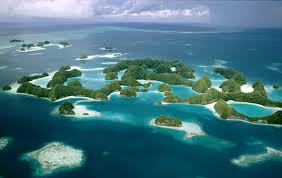 Elsie Goren, Co-Editor-in-Chief
October 20, 2014|149 Views
This spring break, Spanish 3 and Honors Biology classes will be traveling to the Galapagos Islands. An 8 day trip has been scheduled from March 23rd to March 30th for these classes.
So far, 14 students will be attending the trip. Although it's for Spanish 3 and Honors Biology classes, it is also for students who were previously in these courses, the goal is to have 25 students go.
The Galapagos is a breathtaking archipelago off the coast of Ecuador with unique wildlife, a warm and tropical climate, and lush, dazzling scenery. The students will do a lot on this visit including boat tours of the islands, seeing the Charles Darwin Research Center, and interacting with the locals in Ecuador.
Mr. Martinez, a Spanish teacher here at EHS, explains more about the trip, "I think this is a very unique place that not many people get to experience. Giving the students an opportunity to be in such a unique environment is a once-in-a-lifetime type of activity that motivates and interests everybody."
Mr. Kolehmainen, a biology teacher, comments on how he feels about visiting Ecuador and the Galapagos. He went on to explain how it's a bucket list trip that will be enjoyable because of how psyched the students are.
If you're already feeling disappointed that you're not eligible to attend the Galapagos expedition, there also happens to be another trip during March to the Big Apple. This visit to New York City is open to all Eagan High School students and will include a vast and teeming auditorium, glittery lights, a dramatic stage, and the everlasting applause- in other words, Broadway shows.
Not much is known about this trip so far but there is going to be an informational meeting most likely Tuesday the 28th. Ms. Anker, one of the teachers going on the trip says the trip will be a "super exciting way to see New York with all your friends."