STEM Workshop on Thursday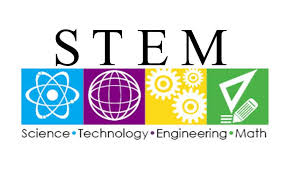 Coming up on October 23rd is the STEM (Science, Technology, Engineering, and Math) project sponsored by Target. This workshop is mainly to get women interested in pursuing careers in math and science.
The event will contain 8 workshops: Food Sciences, Forensics, Pharmacy, Product Development, Property Development, Store Devices, Mobile App Development, and Apparel Design. Students will be attending 2 of the 8 workshops, and will then attend a separate workshop called Retail 101. Mr. Wirsbinski and Ms. Blundell will be chaperoning the event.
During the event, many different workshops will be taking place and students will be able to choose their areas of interest and learn more about it. Girls are the main target audience for this project because men tend to usually dominate in the STEM fields, and women are usually underrepresented which is why it is important and vital for women to have exposure to STEM projects and activities.
Furthermore, STEM is important for girls because their representation in STEM is very low in all levels. Expertise in STEM fields promotes inventiveness, discovery and efficiency.
Mr. Wirsbinski, a math teacher here at EHS, explains more details about what the event consists of, "Target STEM day is designed to encourage young women to consider a career in Math and Science. Target, not unlike many other employers, has a hard time getting women to become interested in careers in math and science. So, Target came up with the idea of STEM day, in an effort to show young ladies about all of the career options in the STEM field."
Target is offering a high quality experience that could potentially have a significant impact on students' interests, possibly even building certain skills and proficiencies. The project encourages and leads young girls into the STEM field. It is a great effort to introduce young women to all the career options in the field. From going to this beneficial event, many students will learn new skills and be able to expand their horizons to new careers in the topics of science and math.
The main coordinator of the project, Mr. Wirsbinski, was deeply inspired to contribute to the event. As a math teacher, he encourages students to consider a career in math fields. In addition, he enjoys the satisfaction of watching his students take interest in math and science fields. He hopes to see that the students attending the event this year will have the same positive effect.
Bus pickup is at 7:30 by the east entrance, however students are strongly recommended to be present at 7:15. The bus will return prior to 2:15. As for clothing, students are encouraged to dress "business casual" for the event.  For more information about the event, contact Mr. Wirsbinski or Ms. Blundell.