Debate Team Finds Success With Underclassmen
Just recently,  members of the debate team did really well, earning their place competing in the semi-finals and final rounds.
Freshman novice policy debater, John Krueger, explains his success about moving on to semi-finals, "I went to the tournament and competed against a bunch of different people and earned really high speaker points, specifically 4 out of 5. I had moved on to quarter-finals, and then I won quarters. Then, when I moved on to semi-finals, I competed against Wayzata, but they forfeited due to a bus full of unhappy kids wanting to get home quick. So, technically, the debate is still going on as we speak and we hope to finish it at the next tournament."
Krueger says he joined debate because of his arguing skills and the debate teacher back in middle school had recommended him for high school debate.
Freshman debater, Mckayla Murphy, also part of the novice policy debate team explains her accomplishment, moving on to quarter finals.
She states, "At the normal tournament, we had won 4 out of 5 rounds, which was a big accomplishment for us. We got pretty good speaker points, and then we went on to quarter finals, but lost. We got 6th place out of around 60 teams."
"
I am always proud of my team when they work hard and do really well"
— Mr. McDonald
Mckayla claims she joined debate because she wanted to learn new things rather than just the curriculum going on in school right now, and to meet new people as well as was recommended by a middle school teacher.
They both were very joyous and excited for their achievement, but Krueger regrets not being able to compete in the semi-finals round due to Wayzata's forfeit.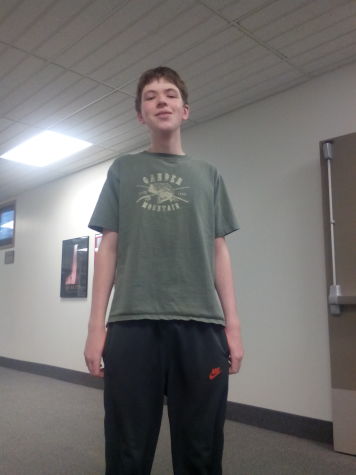 The coach of the debate team, Mr. McDonald, states, "As a coach, I don't really know how it impacts me. But, I am always proud of my team when they work hard and do really well. It's a continuation of years building the program up and I'm very proud of them and it's also a good reflection on the education system here at Eagan High School, as well as the strong teachers and administrative support."
Mr. McDonald feels that the debate team has had success all season, and the novice policy team has been very successful in tournaments. They have done very well across the board from the start of the season until now, and they hope to continue, and do well as they go on.