#PlayForPatrick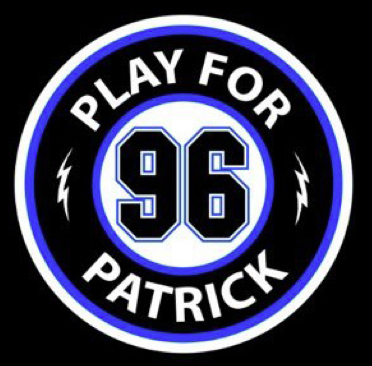 Recently, 14 year-old Eastview hockey player Patrick Schoonover passed away during a hockey game in Brainerd, Minnesota. Mike Schoonover, his father told The Star Tribune "I think he's changed a lot of people. The acts of kindness we've seen from the community, the comments people have made, everything that's on social media, that's made quite an impact. That's all Patrick."
"
I think he's changed a lot of people.
— Mike Schoonover
Following Patrick Schoonover's devastating passing is a burst of consolation on social media.
His former team, Eastview Bantam AA, is promoting the message of "playing for Patrick," and it's certainly caught on as demonstrated by the escalation of posts on social networking sites. Minnesotans everywhere are tweeting and uploading pictures with the hashtag #PlayForPatrick.
In addition to providing commiseration on the internet, teen hockey players are writing Patrick's name and number, 96, on their jerseys, sticks, phone cases, and t shirts. During hockey games, people hold a moment of silence to remember Patrick's life and the players dedicate their scored goals to Patrick.
Even the Minnesota Wild held a moment of quietude in recognition of the player's life. Mike Yeo, the head coach was deeply affected by it because he is teaching his kids to play hockey.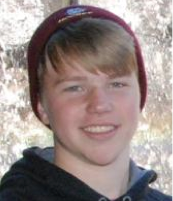 "It's a game that brings a lot of joy and happiness to a lot of us, so when something terrible happens within it, it definitely hits your heart."
In fact, on the Sunday after Patrick died, Matthew, Patrick's younger brother who plays hockey, had an unforgettable peewee game against Eagan that had a substantial impact on many. Hundreds showed up at Hayes Arena inside Apple Valley wearing Patrick's number while Matthew wore his brother's jersey in honor of his sibling.
"We've been touched by so many people. It's amazing the reach that this game has and how kind people are in this world," opined Mike Schoonover, Patrick's father. "He's always gonna be within our hearts and our minds and I think we can learn from this experience about having heart and what it means to take care of each other."
"
He's always gonna be within our hearts and our minds
— Mike Schoonover
The family is forever grateful for the support that they have received and hope the loss of Patrick will help other's appreciate the time they have with their own children.