Alum Performs at Audacious Concert
Audacious, an a cappella group from The University of Wisconsin Eau-Claire, performed at EHS on Friday, January 16th. One of the members in the group and also an alum from EHS, Alyssa Anker was proud to sing for her hometown high school.
The group is student run, and students have to audition for the group. Each year, two concerts are held on campus- in the winter and in the spring. They also perform in a concert that includes all the a cappella groups on campus.
According to Ms. Anker, "Alyssa's favorite part about the concert was being in her high school for the concert and being able to share her music with the audience. Coming back to Eagan High School, she likes being able to see her old teachers and friends."
"
Coming back to Eagan High School, she likes being able to see her old teachers and friends"
— Ms. Anker
The mission of the a cappella group is to empower women, they are able to accomplish this in how they select their music, how they respond to their audience, and how they work together.
Throughout the year, the group rehearses twice a week. Although singers select their own songs, it is important to contain a variety of style in order to program the concert. In January, they go on a week tour visiting high schools in Wisconsin and Minnesota, ending with a concert for the area.
Anker elaborates, "During the tour, the group went to Eagan, Eastview, Columbia Heights, Spring Lake Park, and Faribault."
After seeing such a talented group, it's natural for many students to want to be in a similar group one day. Ms. Anker recommends to stay in choir and always practice if you want to sing in college.
Mr. Schafer, one of the choir teachers here at Eagan, stated, "From a musical standpoint, I was very impressed with the ensemble. They had a wonderful variety of tunes performed in creative arrangements, and showcasing most of the members of the ensemble. I thoroughly enjoyed myself."
About the Contributor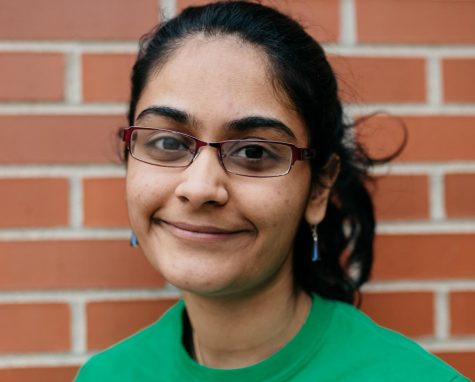 Swati Rampalli, News Writer
In college, senior Swati Rampalli plans to study medicine. Her favorite ice cream flavor is strawberry cheesecake, and her favorite movie is "101 Dalmatians."