Robotics Team Competes in Lake Superior Regionals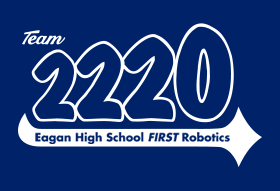 Last weekend,the robotics team, Team 2220, took a four day long trip to Duluth to compete in the FIRST Robotics Lake Superior Regionals.
The competition took place at the Duluth Entertainment and Convention center where the Northern Lights regionals were also being held. Sixty-three different teams competed in the Lake Superior regionals. The participants competed in "alliances" of three teams each, and the alliances changed each round. The matches consisted of each alliance trying to get its robot to throw items into a bin before the other alliance did (the teams were given time beforehand to test and calibrate their robots).
Team 2220 competed in a total of nine rounds and placed in the top half of the teams. Many team members enjoyed doing a celebratory dance after winning each match. Other upcoming events for the robotics team include the Central Illinois and Minnesota North Star Regionals.