New Restaurants in Eagan
With the new school year comes new classes, new teachers, and new homework, so why not some new restaurants as well? Here's a menu of Eagan's three latest additions that you probably haven't been to yet.
Crumb
Eagan's brand-newest eatery just opened on the 11th. Crumb is a lunch-style deli serving soups, sandwiches and salads. Their food is natural, organic, and homemade, and they offer vegetarian and gluten-free options. Meals are served fast in a laid back atmosphere with free wi-fi. It's located in the Eagan Promenade at 3344 Promenade Ave Suite 100 and is open 10 am- 9 pm Monday through Sunday.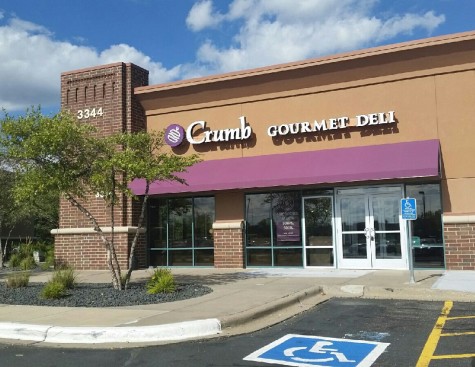 Hiko Sushi
If you're looking for something a little sushi-er, Hiko Sushi is the place to go. The Asian fusion restaurant that opened this summer is receiving great reviews, with a whopping 4.9 stars on Google and 4.5 on Yelp. The food is moderately priced and available for takeout through phone or online order. Hiko is located at 1466 Yankee Doodle Road and is open 11 am-10 pm Monday through Thursday, 11 am- 11 pm Friday and Saturday, and noon- 10 pm on Sundays.
Toppers
Toppers, an ultra-casual pizza joint, opened over the summer as well. While their pizza gets mixed reviews, it's their Topperstix that make them famous. Toppers is located at 4250 Lexington Ave S, close enough to drop by to get your junk food on after school. Or in the middle of the night (They're open from 11 am-3 am). And yes, they deliver.