New Shopping Center Coming Soon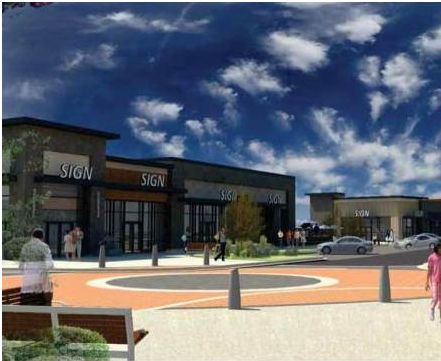 Eagan will soon have yet another new retail destination. The shopping center, called Central Park Commons, is opening next year.
The Central Park Commons is being developed by national real estate company CSM Corporation. It will be located at the old site of Lockheed Martin, near the intersection of Yankee Doodle and Pilot Knob. Plans for the Commons include a fitness center, grocery store, medical building, bank, and four restaurants. It is designed to be pedestrian-friendly, utilizing an "inward center:" Its stores will face the middle, instead of the outside, of the property.
The Lockheed Martin site was purchased by CSM in 2011. Since then, the company proposed and retracted two different plans for a shopping center. The third and current plan for the Commons was approved unanimously by the city council. The city took measures to ensure that the center would be well-suited for pedestrians and have efficient parking. Additionally, Central Park will have a "village" design featuring walking paths, outdoor seating, and a plaza due to feedback from citizens of Eagan. The retail center will be located just three miles away from the Twin Cities Premium Outlets mall, but studies done by Maxfield Research suggest that the close proximity will not have a direct effect on either establishment.
Not much information has been released regarding which stores will occupy the shopping center. "We are not going to announce anything, but we have had very strong interest," said John Johannson, the project's development agent. However, it has since been reported that Punch Pizza finalized a lease for one of the restaurant spaces. Central Park Commons is projected to open for business sometime in 2016, ideally by the summer.