Bremer Bank Hosts $5000 Video Contest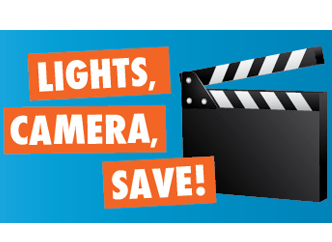 Bremer Bank is currently collecting video submissions for a contest about saving money. The videos are coming from students in Minnesota, North Dakota, and Wisconsin. Bremer Bank will select a winner from each state who will win a $500 prize and will be entered into a national contest called "Lights, Camera, Save!" The contest is sponsored by the American Banking Foundation, and the winner will receive $5,000, with runner-ups winning $1,000 or $2,500.
The videos need to be based on provided topics which all surround saving money (value, paying for college, using money wisely), and can be no longer than ninety seconds. According to Bremer Bank, the videos will be judged for production value, creativity, and the topic/message of the video. There can only be one entry for every student, and it can only be submitted to one bank. The contest started on October 1st and ends December 1st, with no late entries.
To submit a video, upload it to YouTube as "unlisted," attach a link to the video in the submission packet, and send into to Lara Hendrickson from Bremer Bank ([email protected]). The state winner will be announced before December 18th, and the national contest winners will be announced around February 22nd, 2016.
Previous winning videos include "Worst Financial Advisor," who throughout the video says many times how saving money is the worst decision. Another winner of the contest was "Life of Savings," a lego claymation video that shows all of the ways you can spend your money in the future if you save it now. The videos are available to watch on YouTube in a playlist called "2014-2015 Lights Camera, Save! Video Contest" from the channel AmericanBankersAssn.
For more specific information, you can visit www.bremer.com/personal/promotions/lights-camera-save. There you can also find the submission packet, official rules, and more.