Subha Ravichandran Wins BPA Presidency
Elsie Goren, Co-Editor-in-Chief
November 27, 2016|211 Views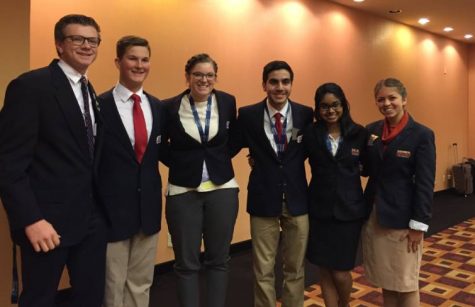 In early November, EHS senior Subha Ravichandran was named Minnesota Business Professionals of America president for the 2016 – 2017 school year.
Ravichandran has been in BPA since her freshman year of high school. As a sophomore, she competed at nationals. During her junior year, Ravichandran was the regional president and won third place in advanced interview skills at BPA's national tournament last May. "I decided to run for state office this year to repay [BPA] and to serve the members," she confides.
The process of becoming state president began in late September with a lengthy application process. Ravichandran had to submit a resume, cover letter, her transcript, and letters of recommendation. After a few weeks, she, along with ten other students, was approved as a candidate.
On November 6th and 7th, at the Fall Leadership Conference, Ravichandran completed an interview in front of BPA's Board of Directors and took a test on the history of Business Professionals of America. With the help of her campaign manager, junior Aishu Mankala, Ravichandran also held a campaign rally where she discussed her platform and plans to improve BPA.
Ravichandran's campaign slogan was "Shooby Doo will be there for you." "It was fun working with Subha on her campaign," Mankala explains.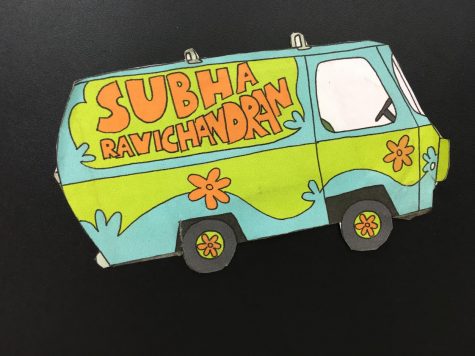 On the second day of BPA's Fall Leadership Conference, caucuses were held. Ravichandran answered questions from voting delegates from each of the eight Minnesota BPA regions. She discussed her platform with each group for about 10 minutes and shared her objectives.
At the closing ceremony on November 7th, the six BPA state officers were announced. "You're standing up on stage, and you have hundreds of people who voted for you cheering you on," Ravichandran eagerly describes.
As president, Ravichandran will serve until next November and run the BPA State Leadership Conference. She intends to expand scholarship opportunities for students, conduct more webinars within BPA regions, and have a job or internship fair at the State Leadership Conference.