One Act Competition Starts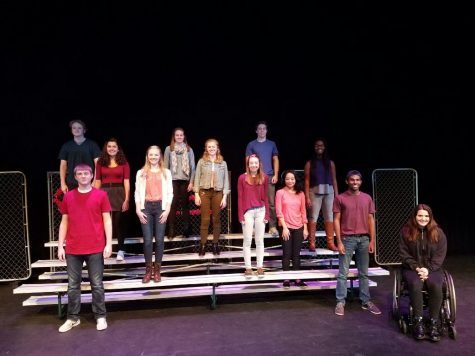 On Tuesday, January 31st, english classes will have the option of seeing Eagan's one act play, derived from playwright Naomi Iizuka's "Good Kids." The play is about a high schooler named Chloe, who becomes extremely intoxicated at a party and is sexually assaulted by four boys. The boys not only assault her but live tweet the entire event. After that night, it goes viral. Adults defend the boys and criticize Chloe, while other girls at school talk about how she was asking for it by wearing a "postage stamp-size skirt."
The first One Act tournament took place over 70 years ago, sponsored by the Minnesota State High School League. This year, there are ten initial teams in Eagan's section. On Tuesday, January 24th and Wednesday, January 25th, Eagan High School hosted the first One Act competition for section 3AA. Eagan ranked first and advanced to finals, which will be held on February 1st at Park High School. Six teams will compete at finals but only one will advance to the state tournament at St. Catherine University on Thursday, February 9th.
Mrs. Owzarek is the director of this year's one act, making it her 14th year doing so. She explains that the performance is "sad that it's so relevant." She goes on to say, "[I am] so impressed with my cast because they are so mature. They truly care about this issue. They want our play to raise awareness and change mindsets." As a matter of fact, the play is loosely based off of a real rape case in Ohio from 2010.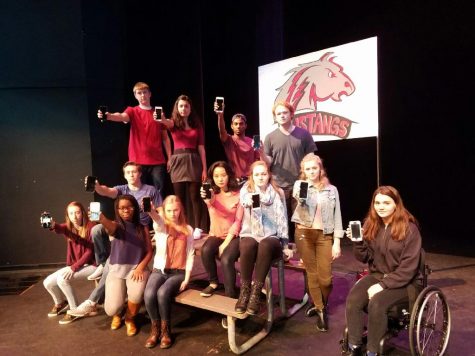 As the director, Mrs. Owzarek chooses the play and cuts it down to 35 minutes. In doing so, she has to consider what material is school-appropriate, especially since this year's performance includes an assault scene. To make sure that the scene was not too graphic, Mrs. Owzarek brought in a choreographer to work with the actors. They settled on dark red lights during the scene in order to make the performance theatrical and stylized. Mrs. Owzarek clarifies, "You should be uncomfortable, but it's not going over the edge."
Because the play's topic is incredibly serious, the cast had a talk with the Director of AURORA at the University of Minnesota. AURORA helps victims and survivors of sexual assault, relationship violence, and stalking. In 2016, the U of MN suspended ten football players due to sexual assault allegations, making the one act all the more relevant. Mrs. Owzarek is hoping to raise awareness and generate discussion about rape culture. In fact, the cast's dress rehearsal on January 20th prompted a discussion following the performance.