New Soup Bar and Breakfast Cart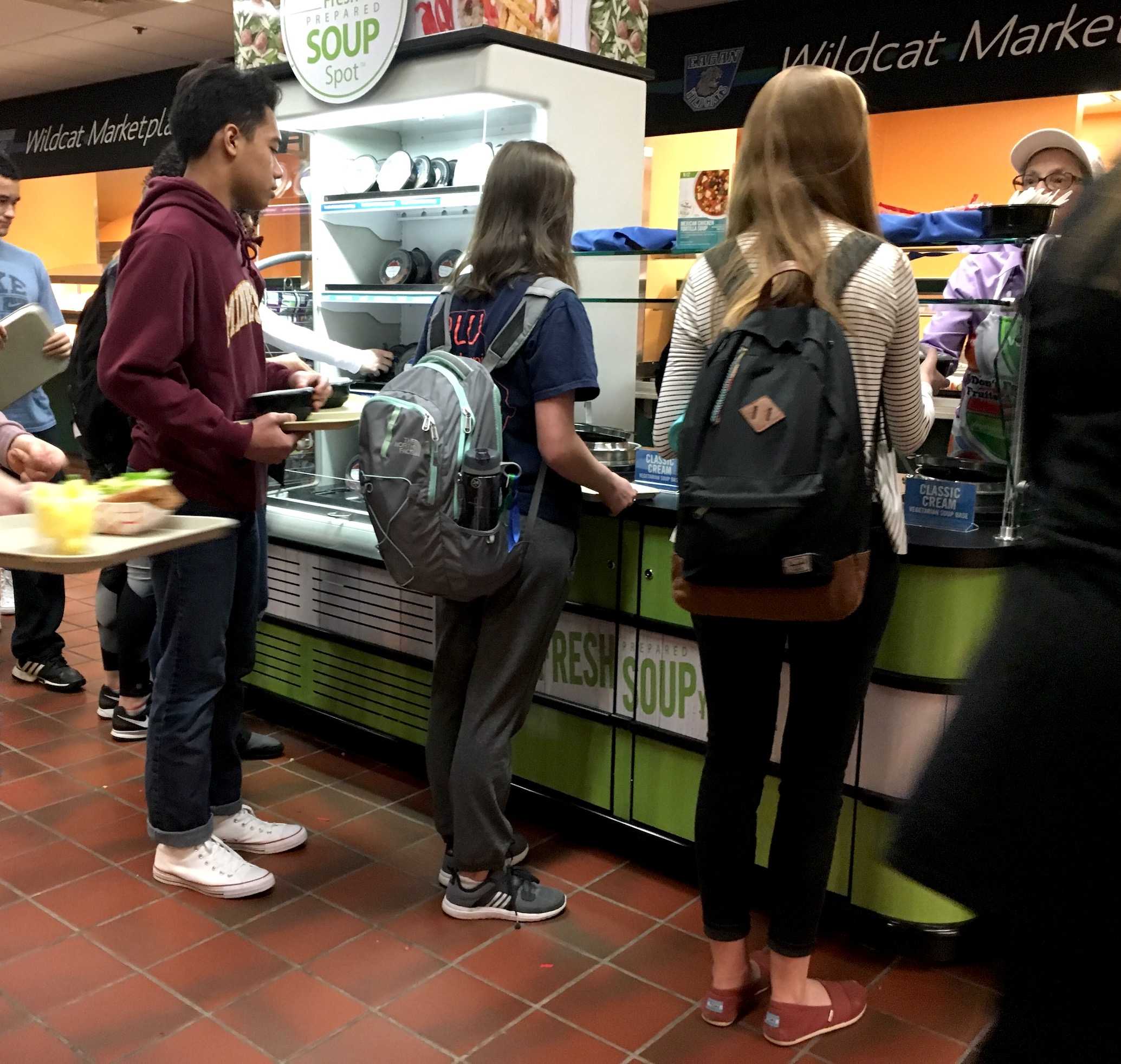 Soup is coming to lunch on Wednesday, February 22nd. Eagan High School will be the first high school in the nation to introduce Campbell's soup bar. Campbell Soup Company approached Eagan High School with the idea in January. A few colleges and universities have already experimented with soup bars. Before rolling it out at Eagan, a focus group of students sampled the product and gave their feedback to Campbell representatives. The idea was well-received, and Campbell's loaned the equipment to EHS to implement the soup bar.
Originally, the soup bar's setup was similar to a salad bar, but, because of limited lunch time, premade bowls are used. Depending on which soup a student wants, he or she can select a refrigerated bowl with all the ingredients to the soup, then add hot broth to it. Mixing the hot broth with the cold ingredients will bring the soup to the right temperature for eating.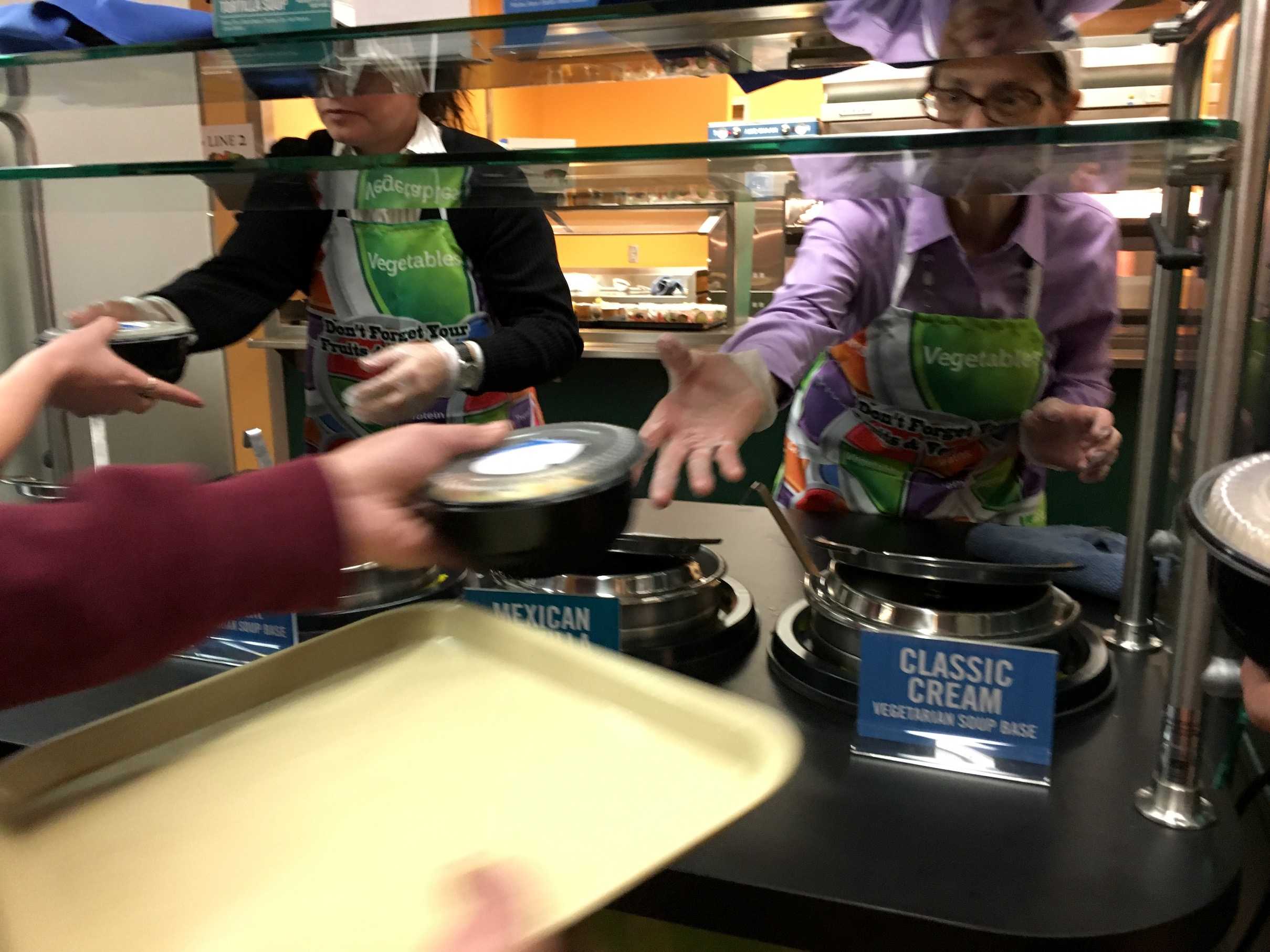 The soup bar will start out with four different flavors to choose from, including loaded baked potato, hearty chicken noodle, Mexican tortilla, and coconut curry, though only two flavors will be served per day to begin with. More soup varieties, such as chili and Vietnamese pho, have the potential to be introduced based on student feedback.
The overall hope is to provide students with a new, healthy food choice. Kaleen Mikulski, the EHS/DHMS kitchen manager, expresses, "We're just really excited about another offering, and that it really is fresh. We're making it about as fresh as we can every day." The soup will have no added preservatives or artificial colors.
"
We're trying to make it more convenient for the student.
— Kaleen Mikulski
Soup isn't the only project at work in the food services department. Breakfast will look a little different as well, beginning on Tuesday, February 21st. A Grab 'n Go breakfast cart will be located at the east entrance. Originally, breakfast has been served in the cafeteria, but the location is inconvenient for many students. Only about 30 students go there for breakfast daily.
Dr. Reikowski explains that the school is attempting to help "more students to be able to pick up breakfast on the way into the building — as they do now at the south entrance." For those in a hurry in the morning, a breakfast cart at the east entrance is more accessible. Mikulski explains, "We're trying to make it more convenient for the student." Bags for the food will be available, so students can eat breakfast when they want to. The upstairs breakfast cart will continue to run as usual. Both carts are open from 6:50 am – 7:20 am.