Schoology to be Implemented in 2017-2018 School Year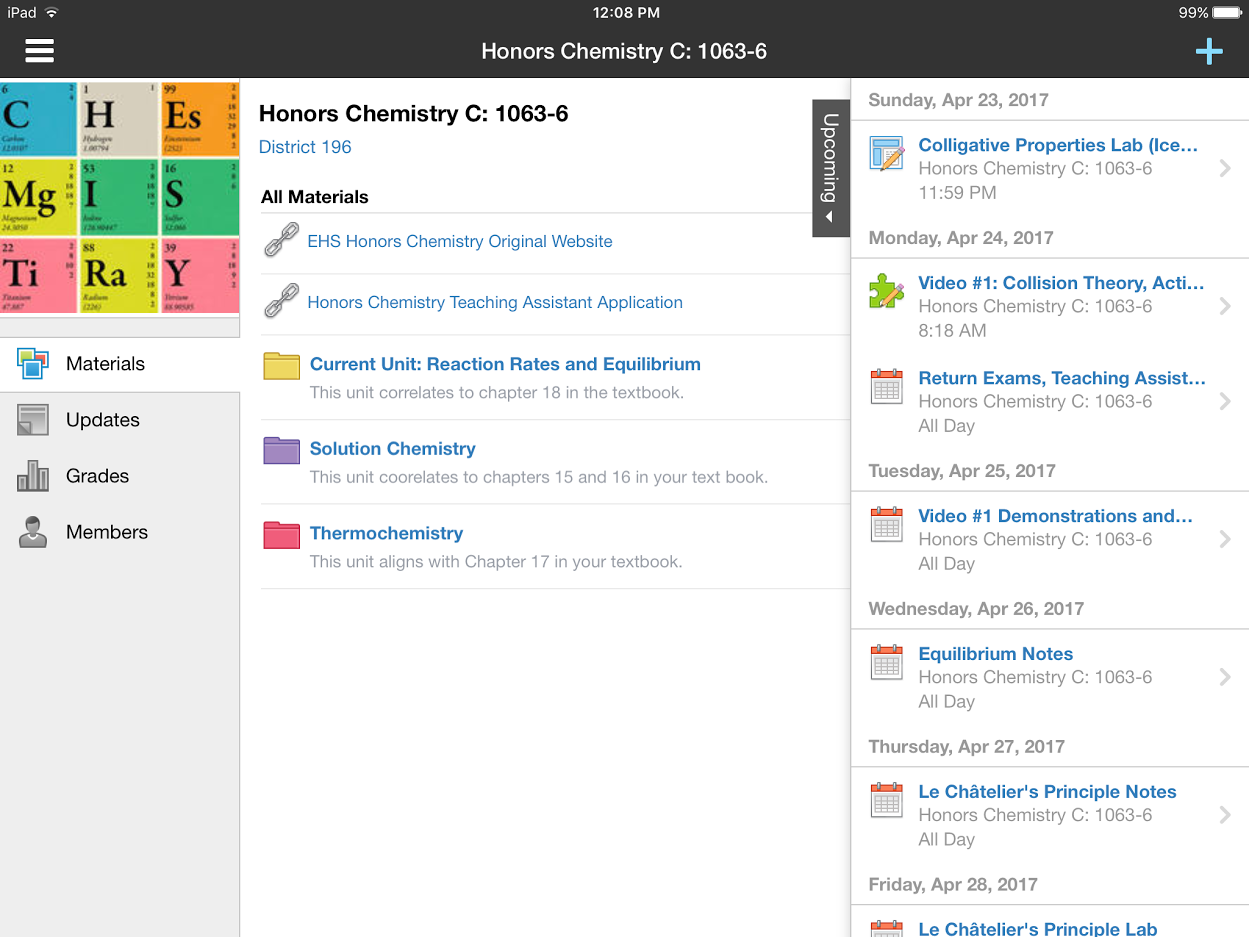 Next year, Eagan High School will transition to a new system for classroom activities and teacher-student communication. Currently, teachers use various apps and websites in the classroom, from Remind and Campus Portal to Google Classroom and Quia. The administration has officially decided that next year, the school will use Schoology, a centralized online system, as a means of classroom management. Schoology's various features will allow it to replace websites and apps that teachers currently use.
Schoology is an LMS, or learning management system. Mr. Dirksen, who currently uses Schoology in his chemistry classes, explains, "It is a location for teachers to operate their classroom out of [the classroom] and give the class a digital presence." Dirksen believes that Schoology will enhance communication between teachers and students, as well as parents and teachers, while also enriching students' learning. One concern Dirksen has with Schoology is the Wi-Fi. He does not believe that Eagan High School's Wi-Fi will be able to support everyone using Schoology at once.
"
[Schoology] is a location for teachers to operate their classroom out of [the classroom] and give the class a digital presence."
— Mr. Dirksen
Although Schoology won't be implemented until next school year, a few students currently use it in one or more of their classes. Senior Hanalei Lewine, who uses Schoology in her SES classes, comments, "I think it's pretty good. We don't really do anything in person—we do the whole class online." She went on to say that Schoology works well for her purposes. Even though there isn't a lot of face-to-face interaction, students still get to talk to each other and learn together. Lewine confides, "I think Eagan students will enjoy Schoology better than things like [Google] Classroom because there are a lot of different things tied into it, and it has more than [Google] Classroom."
Despite its versatility, Schoology will not be used for checking grades. The administration has decided that Synergy, another educational platform, will replace Campus Portal. Schoology is meant to enhance students' learning, give classrooms an increased digital presence, and create a universal system for teachers to use. When the 2017-2018 school year comes around, all students should be ready for a change.