Sadies Dance Returns Another Year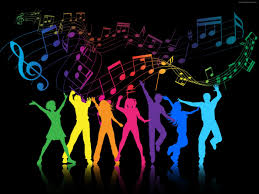 As of Friday, 250 tickets were purchased by EHS students to attend the Sadie Hawkins Dance. With the benchmark achieved, Student Government members sighed in relief that the hassle of returning money to students wouldn't have to be endured. The theme is black light, which heavily suggests attendees to dress in either white or neon attire.
The theme of Sadies has been coined as "girls ask guys", which is surrounded by mild controversy concerning under representation of homosexual relationships. In addition, it seems to be deterring some of the male population from attending. Mallory Benda, a freshman who intends on going to Sadies this year explained, "it shouldn't matter who asks who, not all couples are straight anyways." Which was supported by freshman Tori Westenberg, describing how it, "supports the hetero-norm. And, [Sadies] implies other dances should not have girls asking the guys." Also this concept has created a negative stigma for potential males attending. Grant Strop, Joey Miller and Rodger Lalime all stated that their reason for attending is dependent on the fact that no one asked them.
"
Several changes are being made to make this Sadies better than its predecessor."
— Claudia Liverseed
Regardless of the controversy surrounding Sadies, many support the dance and expect to have a fun time. Ella Janky who is eager to attend exclaimed, "I'm expecting to have a fun time and [meet] a lot of different people." Student Government officer, Claudia Liverseed detailed that, "Several changes are being made to make this Sadies better than its predecessor." This will hopefully assure every who takes part in the dance will have a splendid time.
For those who forgot to buy tickets for the Sadies dance during lunch, there is still an opportunity to purchase them. On the night of the dance, students can pay $14 per person for entry. Be sure to invite your friends! As to whether or not you go with a romantic partner or a group of friends, we recommend all students just to have fun at the dance.