The new year brings new classes
The new year has come at last, and with it, registration for new classes at Eagan High School. Each year, new classes are added to the course catalog and students are encouraged to seize the opportunity and try one out.
"Every year we go through a process, working with our departments, to talk to them about different courses they want to offer," says Dr. Zak, our assistant principal. Time is of the essence, though, as registration begins on January 16 and ends on January 28.
Did you take Adalante 1 and have a great time? Mr. Martinez is offering Adalante 2 for those who have already completed Adalante 1 as a prerequisite. "Adalante 2 is a class for heritage speakers of Spanish," says Mr. Martinez.
This class will continue to explore three main goals: developing Spanish proficiency – "The ultimate goal with that goal is to pass the Seal's test," says Mr. Martinez, referring to the Seal of Biliteracy – exploring identity as Hispanics in the United States, and studying famous Latinos who have worked towards equal rights in the United States. If you haven't had the pleasure of taking Adalante 1, no worries. Both Adalante 1 and 2 will be offered next year.
For the seniors interested, Mr. Hammond is offering a multicultural literature class next year as an elective. "It's a class we created to fill what we thought was a gap in our curriculum," says Mr. Hammond. "We wanted to create a class that was looking at different groups and the way they are represented or underrepresented in society." Students will read and engage in challenging discussions about perspectives that aren't usually shared in a typical classroom. They'll explore "the way that culture and writing influence people's perspectives on themselves and the groups they're a part of."
Anyone can be a leader, which is why Mr. Becker is offering a trimester one elective called True North for sophomores through seniors. Students will engage in team building activities and discover their leadership potential, ultimately becoming a better version of themselves. Mr. Becker alongside Mr. Comer and Mrs. Setter, the athletic administrator, created this class for anyone who aspires to lead. "And you don't have to be athletic to join," says Mr. Becker. "You can be a leader in whatever your passion is."
About the Contributor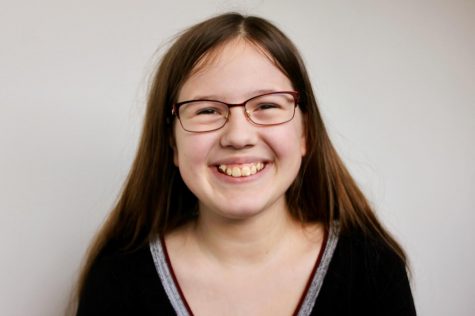 Dani Fraher, News Writer
Danielle Fraher is a junior and a news writer. She's an avid reader, writer, and theatre fan. Dani wants to be a foreign correspondent when she's older,...