Eagan Foundation scholarships are available for seniors
Attention all current seniors! Eagan Foundation scholarship applications are now open. The Eagan Foundation awards scholarships to graduating seniors in Eagan based a variety of criteria determined by the scholarship donor. This could be academic merit, involvement in the community or school, financial need, or other requirements.
This year, there are about 100 scholarships available, totaling to over $100,000. The scholarships that are available are funded by a variety of local businesses, organizations, as well as the Eagan Foundation itself. Blue Cross Blue Shield of Minnesota, Xcel Energy, and the Rotary Club of Eagan are just a few donating this year.
The applications are an online process located on the foundation's website. They are reviewed blindly, and will be awarded to the most deserving applicant. Higher level scholarships will also be awarded, going to the highest achieving applicant per the criteria in that scholarship. If you are interested, fill out one application and you will be considered for all the scholarships you are eligible for. Only one scholarship will be awarded to a single participant.
All applications will be due on February 5 at 11:59 p.m. No applications will be accepted beyond this point. The process will come to an end on April 19 with a breakfast, at Eagan High School, to recognize scholarship winners, parents, and donors.
For more information, visit http://www.eaganfoundation.org/scholarships/scholarship-apply/ or email admin@eaganfoundation.org  
To learn about the various scholarships, visit http://www.eaganfoundation.org/wp/wp-content/uploads/2019/01/2019-Eagan-Foundation-Scholarships-2019-01-21.pdf
About the Writer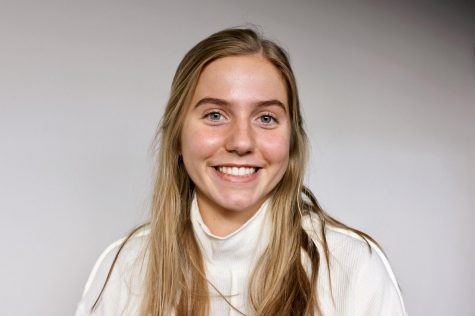 Carson Powell, Co-Editor in Chief
When she's older, senior Carson Powell plans to be a surgeon and explore either Greece or Singapore. Carson once watched fireworks from the top of the...