Watry, Kenney find 2020 medallion; clues explained
February 20, 2020|316 Views
Juniors Grace Kenney and Isabelle Watry found the 2020 Winter Blast Medallion outside door 29 along the wall of the art stairs wrapped in wax paper. Watry and Kenney also found the medallion last year and, with this win, have become the first repeat winners in Eagan medallion history. Congratulations to the winners and thank you to all the hunters who searched for the medallion.
Clues Explained
In the video: "Alaska" by Maggie Rogers and "Let the Rain" by Sara Bareilles will hopefully be a clue that the medallion is outside. Alaska being the north-most state in the U.S. might also clue students in to the north side of the gym.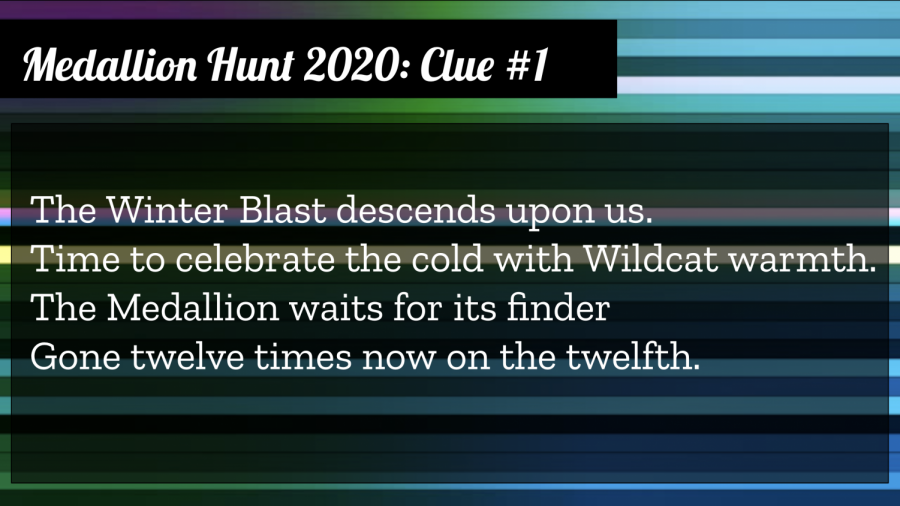 Descends refers to the back stairs by the wrestling and art rooms. This is the 12th annual hunt and began on February 12th.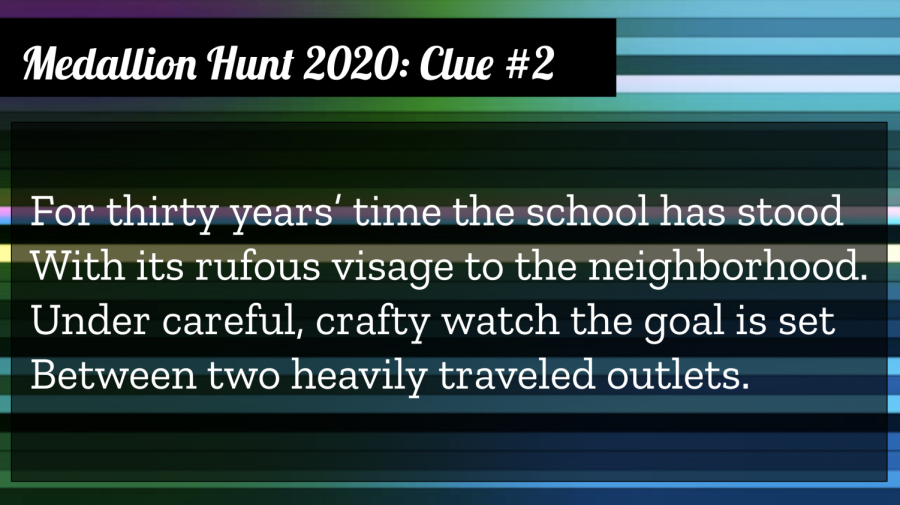 Eagan is 30 years old this year and door 30 is at the top of the back stairs. Rufous refers to the red brick outside of the school. Crafty watch was meant to direct students to the art and woods rooms where creative students make new things. The back stairs and gym door 29 are heavily traveled at the beginning and end of the day by students heading to the parking lots.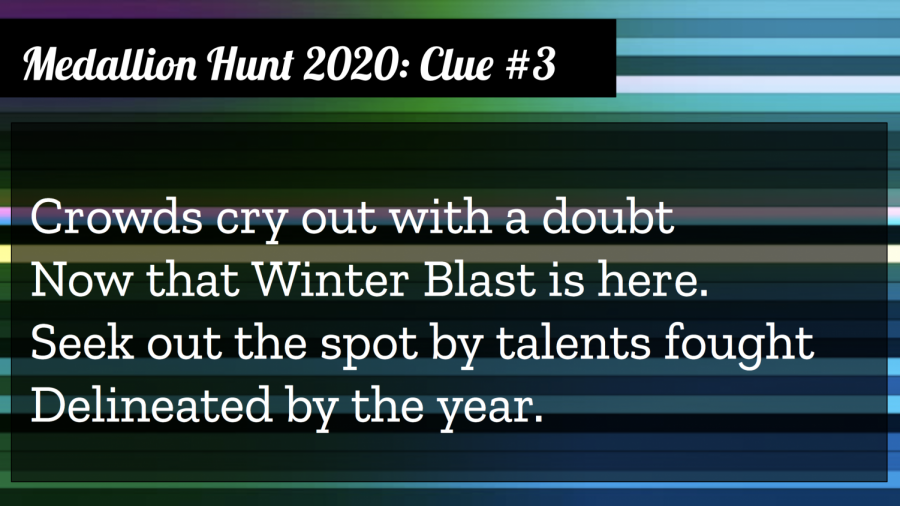 The crowds are for pepfests and sports held in the gym. Near door 29 is a list of student athletic records.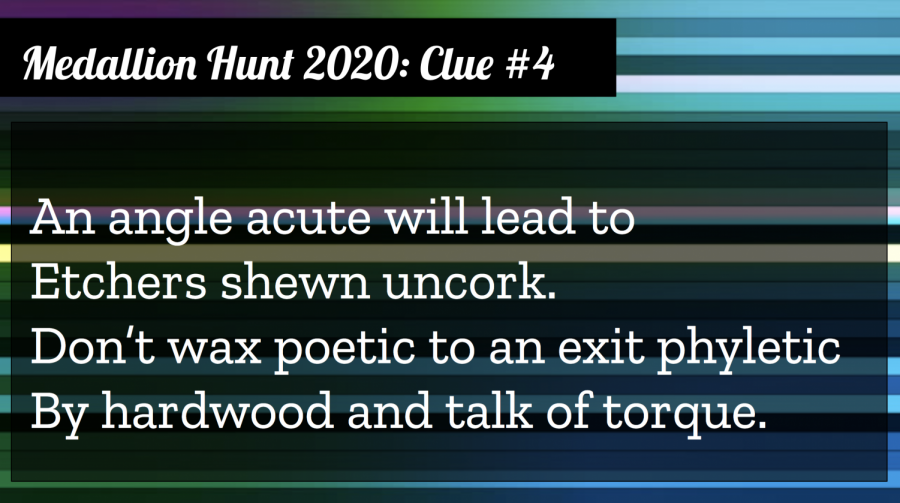 The stairs form at acute angle by the storage shed. "Etchers shewn uncork" is an anagram for "check under the snow." The medallion is wrapped in white wax paper that may not be seen easily in the snow. Door 29 is phyletic because when graduation is outside students transform into graduates after leaving out that door. Hardwood and torque should lead students to the wood shop area.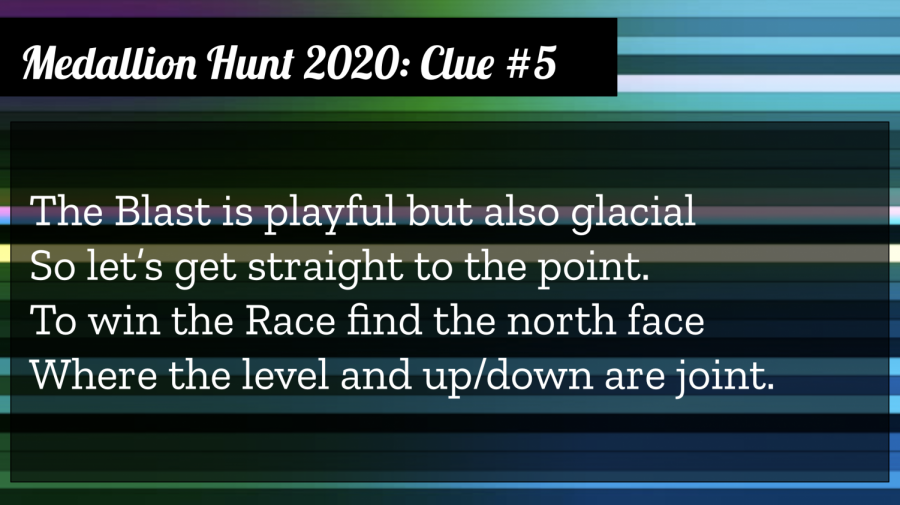 Glacial should lead students outside if they aren't already. Straight to the point will hopefully lead them to the level sidewalk between the stairs and storage shed. The wall of the stairs is north facing and the point is where the stairs end.