Newly Added Day-Off in April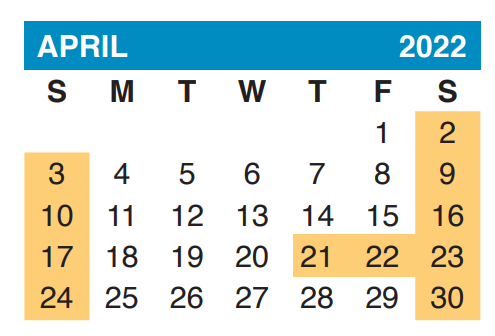 Spring has just begun, meaning AP tests, finals, and plenty more is coming at students fast. As classrooms adapt to reviewing content from the trimester and exams in May, things have certainly been hectic academically. However, something has made studying very tricky – a new break added in the middle of April, complicating the schedule. 
This so-called break takes place on April 21. The district has labeled it as a "COVID deferred workday for staff," allowing for school for grades K-12.
Students seem to love it. Mia Dahn reported, "It's nice to have some time off. Things have been crazy lately and a break would be really helpful to reset." Most students echoed this opinion. Upcoming finals week a mere two weeks away means that things are certainly tense, with most classes now moving into preparation for the bigger tests. Cramming three months' worth of material into that short a time has never been an easy feat – and as the ongoing COVID-19 pandemic adds a layer of uncertainty, a break definitely sounds nice. 
The perspective of educators is similar. Elodie Hubbard, a French teacher here at Eagan High, says. "I'm happy. Getting an extra day off to prep is great for the students. However, I know a lot of parents will have trouble keeping children at home." Patterns throughout the pandemic have pointed to similar facts. Parents are having a tough time navigating childcare as they balance jobs and children. 
Only time will tell how the upcoming break will work out for both students and faculty. But as of right now, all seem excited looking to some upcoming time off.