Lamott, Garland find medallion; clues explained
Seniors Molly Lamott and Ava Garland found the 2023 Winter Blast Medallion this afternoon under the water fountain on the first floor of the academic wing by room 121. They've earned the title of School Super Sleuths as well as $100 in gift cards and a $50 catered lunch at school. Thank you to everyone who participated in the hunt this year!
Clues explained
In the video, the use of the song "I Wanna Be Down" by Brandy might have hinted that the medallion was near the ground. The clip of "L'Arlésienne No. 1" by Georges Bizet in the beginning of the video refers to the unseen nature of the medallion and that it is near people speaking French.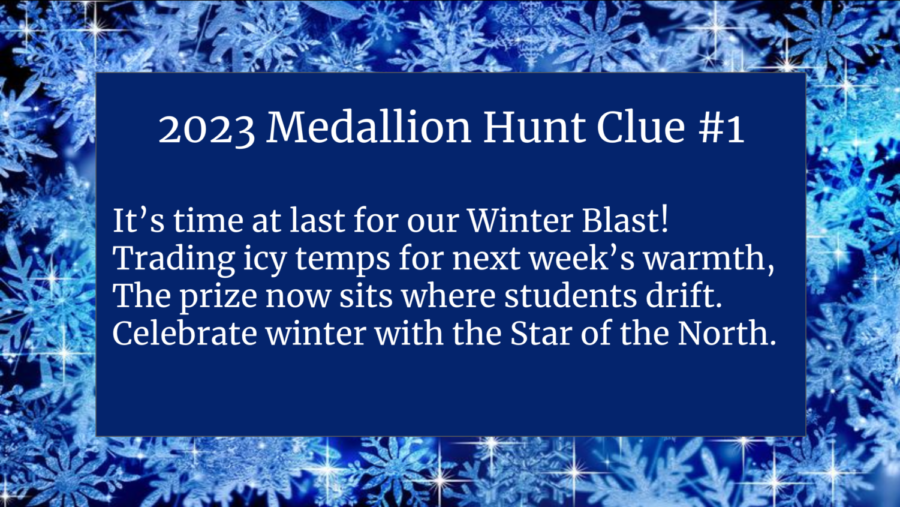 The background is the blue of the Minnesota state flag a reference to L'Etoile Du Nord – a French phrase also on the flag. Students use the hallway during passing "time," "trading" between classes and sometimes congregating or "drifting."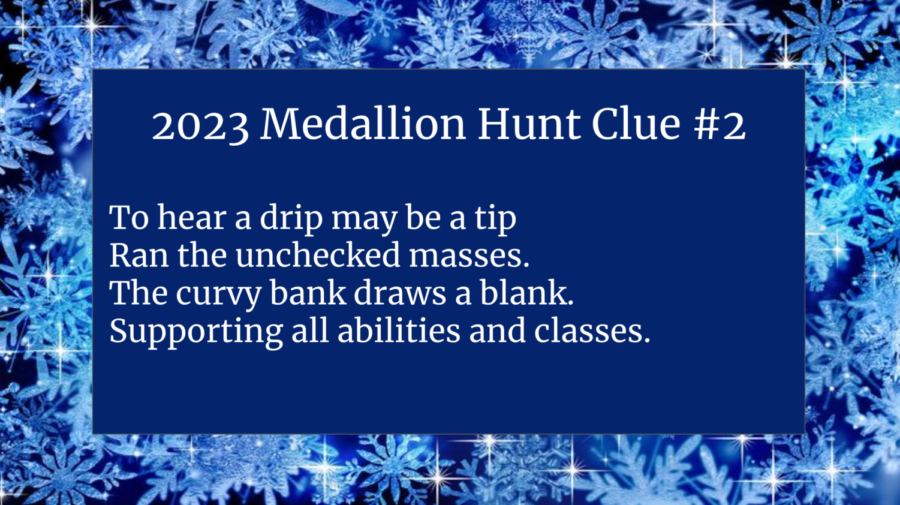 Revised for the misheard clue, but it worked perfectly. The drip would lead students to water, either outside or inside. "Ran the unchecked" is an anagram for "check underneath." The blank curve is the brick wall leading to the 130s hall by the Special Education offices.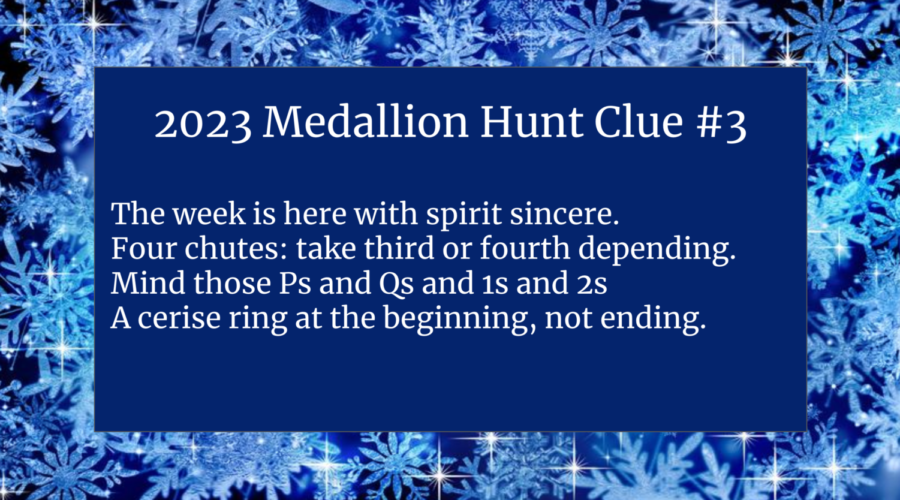 Four chutes refers to the four hallways accessed from the front of the library and leading students to the left with third or fourth hall. The water fountain is at the beginning of the hall when you decide which to go down. 1s and 2s refers to 121 and the letters leading students to languages. The medallion was a clear plastic disk with red paint on the outside.