Opinion: EHS Biggest Noses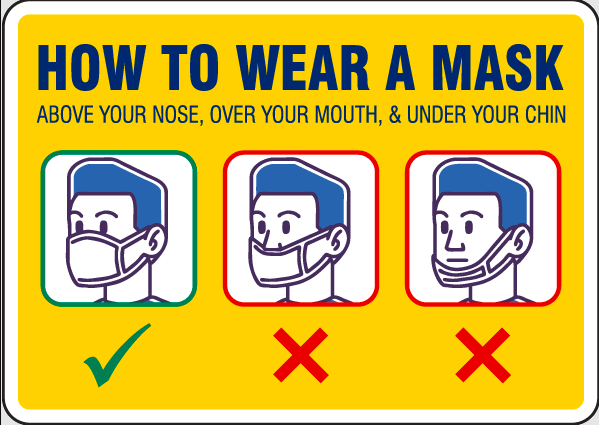 Over the past few months you may have noticed a few EHS instagram accounts popping up- Parking Cats, Sleeping Cats, The EHS Milkman, and EHS biggest noses, also known as Anti-Maskers of EHS. The latter has sparked the most controversy. As a student at EHS I have heard many people in the halls discussing this page- who was on it, and how many people are wearing their masks incorrectly. Personally, it irritates me when people wear their masks incorrectly, i.e. under their nose or mouth. If this Instagram account made anything clear, it is that I'm not alone: it has a massive following of 324 students.
As previously mentioned, I think that wearing a mask improperly is irresponsible in the conditions in which we live. It is frankly, selfish and dangerous to do so. Although outside of my opinion, it has been scientifically proven that wearing a mask without fully covering your nose and mouth is ineffective. Dr. Richard Boucher, UNC Professor of Medicine, made a statement to ABC 11 Eyewitness News that "the nose is the purveyor of all viral illness…" and that the "virus appeared to pick the nose as a fertile ground for infection." Thus, the lack of covering your nose furthers the spread of the virus.
Regardless of the scientific evidence behind fully covering the nose, it is in my opinion that wearing masks properly makes us more aware of the pandemic. By wearing masks, we are actively taking a stance against spreading the virus, and it reminds us to be cautious about what we do in these times. It is crucial that we are fully in "pandemic mode" in order to put an end to this in a timely manner.
The account has sparked some interesting discourse. I have personally seen students who prior to the account wore their mask under their nose, now wear it correctly. It is possible they were afraid of being photographed and posted under the account. Either way, I think that the account is doing no tangible harm. Perhaps throwing a lighthearted jab at irresponsibility will coax students into action.
In conclusion, I, and many other students, are tired of people wearing their masks improperly. This is clearly evident in the creation of the Instagram account EHS biggest noses. I am unsure about how much positive effects this account has had, but in my opinion it is not doing any harm.