Buffett's Billion Adds to March Madness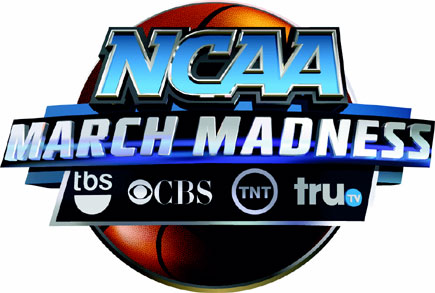 I chose the Dayton Flyers to make it to the Sweet Sixteen. Not because the statistics favored them‒Dayton was an 11 seed and would have to beat both a 6 and a 3 seed‒but because, while pondering the matchup 4th hour, I went to the bathroom and saw that Eagan's hand dryers are made by a company named Dayton. My dad chose them to get to the Elite Eight because Dayton came before Ohio State, Syracuse, and Eastern Kentucky alphabetically.
It's safe to assume that neither of us have any idea what we're doing when it comes to filling out our bracket. And yet, come Saturday night my dad and I were just two of a fairly small group‒only 3.9% according to ESPN‒that chose Dayton to advance to the Sweet Sixteen on ESPN's website.
He and I are living proof of the dumb luck (emphasis on dumb) that is required to keep your bracket from getting busted. With the bevy of upsets, from the Flyers squeaking by the Buckeyes to the 14-seed Mercer Bears beating the 3-seed Duke Blue Devils, no one is going to win their bracket pool by going chalk. No, the best strategy seems to be to pick the teams you believe in, no matter their seeding, and hope that there's no bracket-busting Cinderella taking down one of your Final Four teams early. That, combined with the aforementioned dumb luck, gives you a good chance to at least get your money back.
This year, however, a man named Warren Buffett has made a very important change. Backed by Quicken Loans and a bank account big enough to get him ranked #4 by Forbes rich list, Buffett added a wrinkle to this year's tournament. Instead of simply looking to beat your peers with your bracket, he offered a challenge: if a person can get a perfect bracket‒correctly picking 63 games‒he would pony up $1 billion.
Not exactly pocket change, the enormous sum, to be paid out in annual installments of $25 million a year for 40 years, caused a lot of publicity, and a lot of brackets being entered. All this at a likely cost of only $2 million, the minimum amount Buffett and Quicken Loans will pay divided evenly between the top 20 scoring brackets, or $100,000 each. Although limited to 15 million bracket entries (Quicken Loans hasn't yet released how many officially entered), Buffett has created himself a great marketing opportunity, as well as Quicken Loans gaining a lot of required-for-entry mortgage information about the billionaire hopefuls.
Technically facing 9.2 quintillion to 1 odds of correctly picking all 63 games (although only 128 billion to 1 if you know anything about college basketball), it wouldn't take much to bust a bracket. As such, each and every game would be more important than the last. Each game could be the difference between $1 billion and heartbreak. What Buffett did was turn every game choice, no matter who you have in the Final Four, into one that could haunt you for the rest of your non-billionaire life.
And, as if orchestrated by Buffett, this year of madness has certainly lived up to its name. Starting with the first second-round game, a thrilling Dayton victory that left only 16% fighting for the payday, the tournament has been highlighted by unpredictable upsets. Already viewed as perhaps the greatest round of 64 we've ever seen, it's come at a bad time for perfect bracket hopefuls. In fact, after just the 25th game of the second round, no one remained in the running for the $1 billion.
Whether it was the 11-seed Dayton Flyers, complete with their one-point win over 6-seed Ohio State; the 9-seed Pittsburgh Panthers, defeating 8-seed Colorado handily; the 12 seed Harvard Crimson, taking down a Cincinnati team seeded 5th; the NDSU Bison, benefitting from strong play late to beat 5-seed Oklahoma in OT; the 14-seed Mercer Bears, who saw guard Kevin Canevari doing the Nae Nae after defeating 3-seed Duke; the 10-seed Stanford Cardinals, knocking off 7-seed New Mexico; the 11-seed Tennessee Volunteers, who carried their momentum from their play-in win victory over Iowa to dismantle 6-seed UMass; the 8-seed Memphis Tigers, defeating a 9-seed George Washington team that all three of the last perfect bracket competitors had picked; or a combination of those and some other extremely close finishes, no billion dollar bracket competitor got through the first 25 of the necessary 63 games unscathed.
Even among all those that didn't enter Buffett's seemingly unwinnable contest, there stands no bracket that remains perfect. Brad Binder made news as the only one to have braved the first 32 games without a loss, helped especially by a Desmond Hayman's rare 4-point play to tie it with 3.6 seconds left in an eventual overtime victory for his SF Austin Lumberjacks. However, even he wasn't unstoppable. In an unfortunate turn of events, his first win, Dayton, also handed him his first loss, as they would defeat Syracuse 55-53 to ruin his stretch of 36-straight wins.
With the end of the 37th game, no one was perfect. If that was supposed to signal the end of upsets, they didn't listen. March 23 alone saw the fall of a 1, 2, and 3-seed, none of which lost to an opponent seeded higher than 6. With only the Sweet Sixteen teams left standing, there are the same amount of double digit seeded teams as there are 1-seeds: 3. Half of the 2 and 3-seeds have been eliminated.
To win a bracket pool requires both knowledge of the game and a copious amount of dumb luck. To win $1 billion requires 9.2 quintillion different bracket submissions. Warren Buffett undoubtedly improved an already spectacular month of basketball. This billion dollar proposition, no matter how unattainable, is something that should be offered every year. It magnifies the small upsets; it forever remembers the big ones.
As my dad and I proved, there's no way to tell if your strategy for making picks is going to be correct. Neither my analytical, bathroom-going approach nor his (profoundly stupid) alphabetical approach appear to be working for us. But who knows, maybe next year's perfect bracket will owe its claim to fame to a high school hand dryer.