2016 Girls Swim & Dive Recap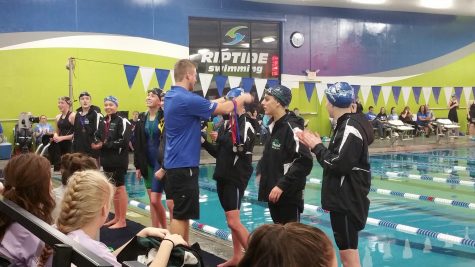 The Eagan girls swim and dive team has finished another great season. After winning eight of their nine dual meets, the girls continued on to JV Champs, sections, where they took 2nd, and finally state, placing 11th. Senior captain Erin Bucki states, "I thought that this year was the best by far and not just because of our amazing record but because of how we raced as a team. I've never been surrounded by such wonderful girls that care about everyone else just as much as they do themselves until this year. There's no other team or family that I would want to finish my senior year with."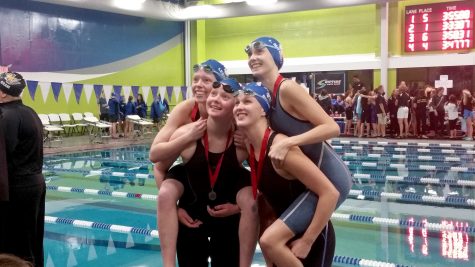 In order to prepare for their final meets, the swimmers participate in a process known in the swim community as "taper." Throughout the season, the coaches build up the total distance that the athletes swim each day. Then, a few weeks before their final races, the athletes begin to decrease the yards that they swim while keeping up their intensity. Head Coach Andrew Michelson summarizes, "We basically have a two-week period where we work really hard, but we have a lot of rest built in. The idea is that we conserve our energy and use that saved energy at our final meets." The girls are expected to keep their lives as consistent as possible during taper. While taper is not an exact science, it is fairly popular in the sport of swimming.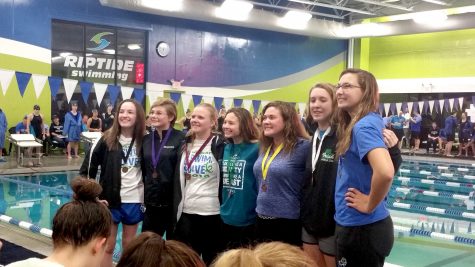 Additionally, the swimmers shave, wear fast suits, and mentally prepare for their races. Bucki explains, "For sections and state, I would visualize my events and plan out the perfect race that would hopefully become a reality on meet day."
Eagan had a great showing at the state swimming finals on November 18th. There are 12 events that the swimmers compete in during the high school season which range from short, individual races like the 50 freestyle, to medium-length races like the 200 individual medley, to long ones like the 500 freestyle. There are also three relays which are made up of four swimmers. A few highlights from the state meet include a 4th place finish in the 500 free by sophomore Keely Tierney, a 6th place finish in the 200 free relay by senior Erin Bucki, freshman Lara Mitchell, and sophomores Jennifer Lenertz and Jenna Joergger, and a new EHS girls varsity record in the 200 IM by Joergger who placed 12th at state.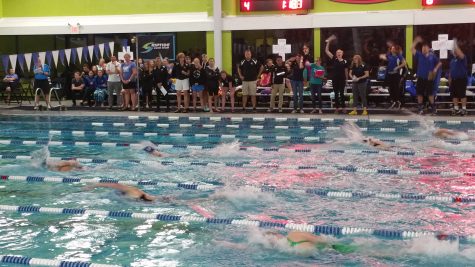 "I think the best part about sections and state is the smile at the end of a race. As a coach, that is always a great feeling. I always enjoy the racing part as well. It is fun to see everyone put in their all and go," concludes Coach Michaelson.

Congratulations on an amazing season, girls.