Girls' Swimming Impresses at State
The Girls' Swim and Dive Team had a another respectable season this year winning six of their nine dual meets. Following Sections, Eagan had five swimmers who qualified for the State meet: eighth grader Libby Fischer, Sophomore Leah Soukup, Sophomore Lara Mitchell, Junior Jenna Joerger, and Junior Jen Lenertz.
Several other teammates came to cheer on the State swimmers at the University of Minnesota. The girls who were able to get on deck "…did [their] best to get the girls excited for their race and cheered on Eagan swimmers while they were racing," explains captain Lucie Cherel. She adds, "The swimmers are so intense because they have put in so much work for this moment."
Eagan has a relatively young team, with three of the five state swimmers being underclassmen. "It was really inspiring because these girls have worked super hard for what they've earned," says Josie Vandiver, one of the team's freshmen section swimmers.
The 200 medley relay placed 14th at State and was swam by Mitchell, Soukup, Joerger, Fischer. The 200 and 400 freestyle relays were swam by Mitchell, Fischer, Joerger and Lenertz, placing 7th and 14th respectively.
Individual events included Lenertz placing 7th in the 200 freestyle, Joerger placing 11th in the 100 butterfly, Lenertz placing 10th in the 100 freestyle and Mitchell placing 2nd in the 100 backstroke.
The difference in rankings at meets like State are literally fractions of a second. Swimmers train year round, dedicating hundreds of hours to practicing in the pool in order to shave tenths or hundredths of seconds off their personal best times. Cherel concluded, "I was so proud of my teammates, seeing them looking at the scoreboard and smiling or up in the podium made me so honored to represent and be a part of Eagan Swim and Dive."
About the Contributor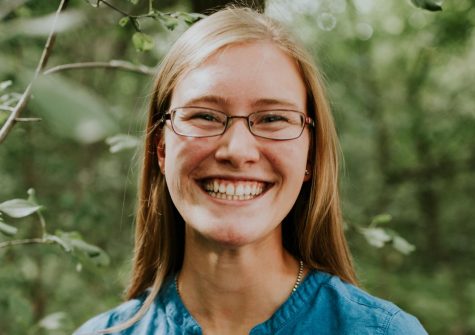 Kendra Held, Sports Editor
Senior Kendra Held wants to study either journalism or international relations in college. She can do a bit of arm contortion, loves Disney movies, and...