Girls Hockey Wins Sections: Sliding Into State
On February 15th Girls Hockey took on Eastview in their last section game. Our stands, packed with parents and students, were loud and filled with enthusiasm throughout the whole night. Knowing that if they would be playing at state if they won, our girls started the game off strong. Our own Senior Lauryn Roszak, (#18) scored the first goal of the night within five minutes. Five minutes later Eastview scored. This tie remained for the rest of the first period, with both teams having strong defense and offense. The period ended with Eastview having 12 shots on goal and Eagan having 14.
Things really started to pick-up in the second period, with Freshman Emily Cronkhite(#4) scoring two minutes in. Eastview took control quickly after, scoring a goal three minutes after Eagan's goal. Eagan continued to fight, but Eastview scored again, minutes later, putting them ahead 2-3. Our girls refused to give up however, upping their defence, and overall aggressiveness, making sure they had control over the puck. This challenged Eastview to up their game as well, creating tension on and off the ice. The stands were loud, filled with fans from both teams cheering and parents yelling at referees. Eagan didn't let any of this faze them though. With a minute left in the period it looked like the period would end with Eastview ahead but our girls pushed until the end. With 57 seconds left, Sophomore Julia Barger(#6) scored, assisted by Captain Abby Barger (#13) and Senior Maddie Mason (#16). This made Eagan tied with Eastview, putting the crowd at ease. Eagan shortly took control again and with six seconds left Junior Eva Erickson(#3) scored, assisted by Captain Abby Barger (#13). Eagan left the period ahead by one, the score 4-3. When asked about a highlight of the game Captain Kayla Vrieze said, "it was that last minute and half of the second period when we scored two goals."
Going into the third period Captain Barger said the team was focused on, "keeping the defense strong and making sure [Eastview] didn't score and tie it up because once they gain momentum they can do a lot with the puck." Eagan did exactly what Captain Barger said, keeping a strong defence and making it almost impossible for Eastview to get the puck. When Eastview did gain control, Madison Nickell (#31), our goalie, showed off her skills, blocking every single shot.
With three minutes left and with neither team scoring, keeping the score at 4-3, Eastview called a timeout. Using a classic move in a close situation like this, Eastview exchanged their goalie for an offense player, leaving their goal defenseless with the hope of having an extra offense player would tie the game. Unfortunately for Eastview that's not what happened and Eagan only continued to keep them away from their goal. With one second left, the teams had their last face off of the night. Eastview won the face off and were able to score but by the time the puck went in our girls were already celebrating their win, becoming the section 3A champions and advancing onto state for the first time since the 2012-2013 season. Captain Barger said, "Multiple years in the past Eastview has beaten us to go to state, so this is kind of sweet revenge."
About the Contributors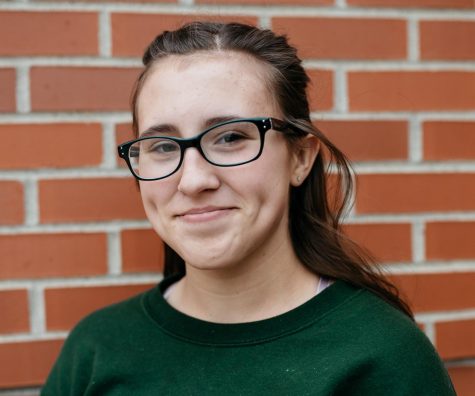 Josie Zbacnik, Sports Writer
Sophomore Josie Zbacnik loves a good 80s or 90s flick. Josie plays tennis and softball, and her favorite food is mac and cheese. When she's older, she...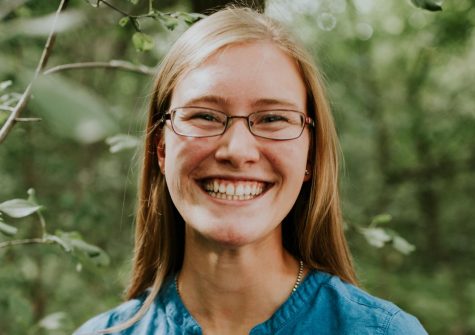 Kendra Held, Sports Editor
Senior Kendra Held wants to study either journalism or international relations in college. She can do a bit of arm contortion, loves Disney movies, and...